Meghan Markle's mom flaunts toned legs in shorts and sandals after attending the royal wedding
Doria Ragland reverts back to her simple life after her daughter's high profile wedding and amid swipes from a family member. 
She may be the mother of the new Duchess of Sussex but Doria Ragland eased back into her normal life once her daughter Meghan Markle's royal wedding to Prince Harry was over.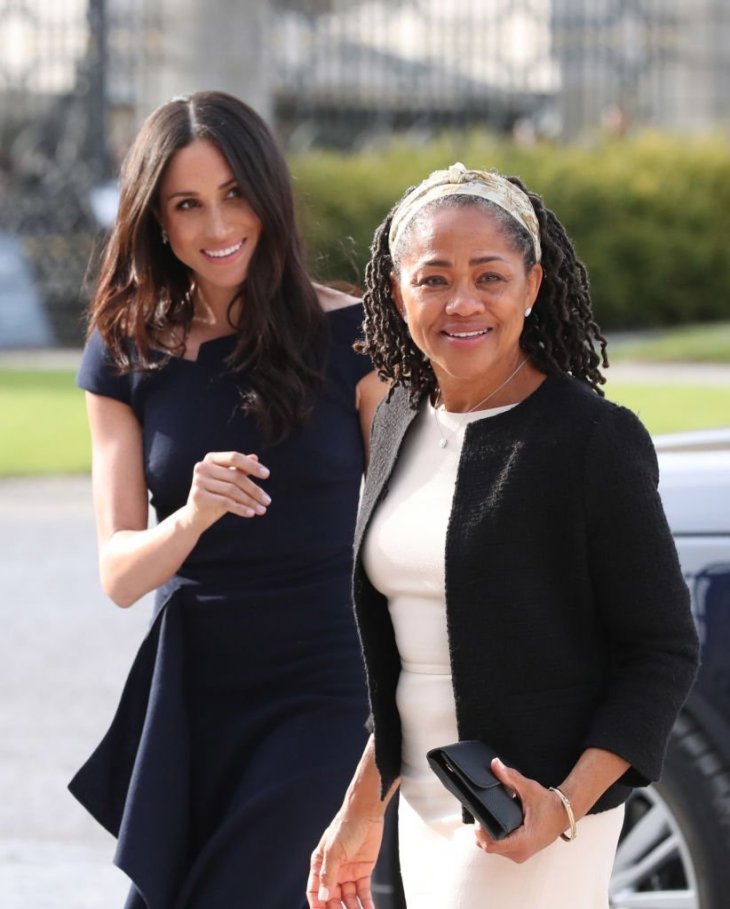 Contrary to reports that she'd be staying longer in England to see her daughter adjusting to her new role as princess, Doria was spotted back in LA just a week after the wedding looking fit and relaxed in athletic shorts and sandals while out on errands, as the Daily Mail revealed in pictures. 
The 61-year-old yoga instructor showcased her toned body donning a pair of gray running shorts and a plain white t-shirt during her recent outing in the California city.  Known for her simplicity despite her daughter's recent rise in stature, her shorts were reportedly sold exclusively in Target, retailing at a mere $17.
Doria kept a low profile wearing a pair of black sunglasses and pulling her hair back in a casual ponytail.  But she did accessorize with two gold bracelets on her right arm, a ring and two studs on her right ear and a nose ring. She also wore a long strand of colorful beads with a tassel around her neck.
The single mother recently announced she'd be stepping down from her job as a social worker. This probably explains why she appeared to have some me time on her hands as she was also spotted attending a yoga class recently. She was dressed in black spandex, a purple shirt and black Nike jacket when she was seen arriving for her workout. She later emerged with a towel while she walked back to her car. 
Since her daughter started dating Prince Harry, Doria has shied away from the press, granting not one single interview, aside from a few comments.  However, she has been the subject of much criticism specially from her outspoken stepdaughter Samantha Markle, who wrongly accused her of cashing in on her daughter's publicity. 
 Samantha reportedly claimed Doria made money out of an interview with Oprah Winfrey as well as photos only she could provide.  However, no interview with Oprah has ever taken place and there is no real evidence that Ragland ever sold pictures of her daughter. 
Samantha along with the rest of her family was not invited to the wedding but that didn't keep her from putting in her two cents worth after.  She took to Twitter to describe Doria as someone who "looked more like the hockey player in the penalty box" and later added,
"She was probably sitting there crying because she knew that she sold out in cashed in bigger than anyone, and that she isolated our dad. Guilty."
Doria was Meghan's only relative to attend the wedding after her father suffered a heart attack just a few days prior. And contrary to Samantha's swipes, fans poured out their admiration for the emotional mom who kept her composure throughout the ceremony. People commended her for graciously sitting in her lonesome and looking stunning in a beautiful pastel dress by Oscar de la Renta.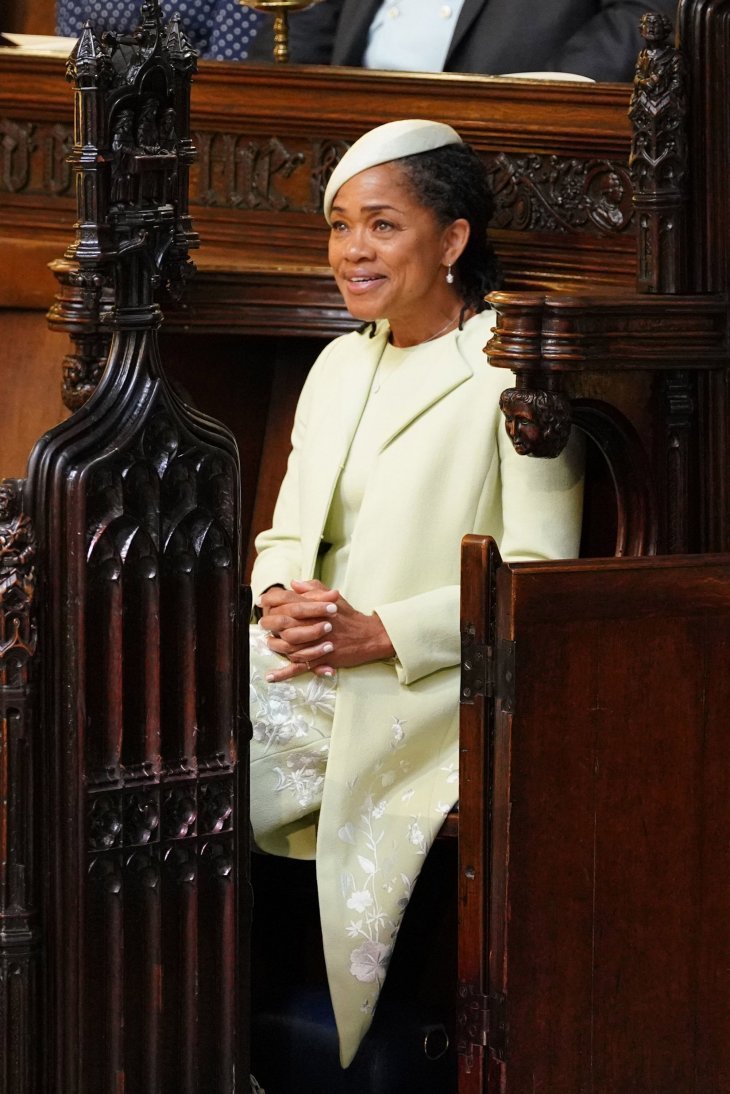 Meanwhile, her only daughter has nothing but praises for her as she revealed in an interview with Glamour last year how much of an inspiration her mother was. 
"My mom's a yoga instructor, but she does social work, as well, and she works specifically with the geriatric community."
"For me to watch this level of life-long sensitivity to nurturing and caregiving, but at the same time my mom has always been a free spirit. She's got dread locks and a nose ring. She just ran the LA Marathon."
"We can just have so much fun together, and yet, I'll still find so much solace in her support. That duality coexists the same way it would in a best friend."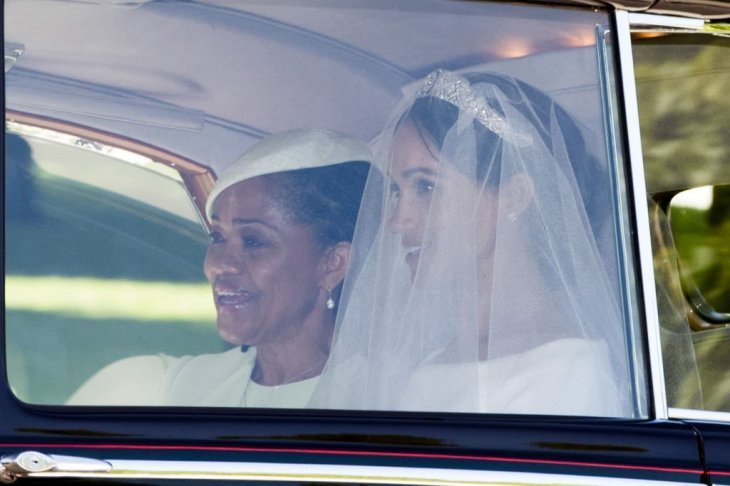 She may be the mother of a Duchess now, but she'll forever be the mother Meghan always knew her to be – a simple, loving woman who thrives in her free spirit.