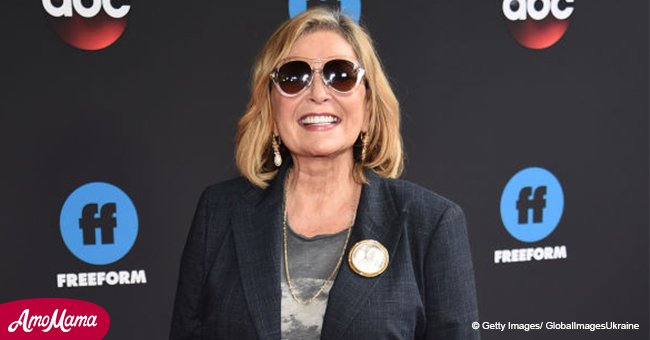 Ambien claps back at Roseanne: 'Racism is not a known side effect'
The company that makes Ambien is Sanofi. They distanced themselves from Roseanne Barr after she tried to blame her racist tweet on their pills.
In a tweet, on Wednesday the company denied that the actress' actions were caused by the fact that she had been drugged while tweeting. They stated that their product only improved people's demeanor instead of damaging it.
Roseanne Barr tried to shift the blame for her racist and Islamophobic tweet against Valerie Jarrett on Ambien. On Tuesday, the star had tweeted that Jarrett was the product of the Muslim Brotherhood and Planet of the Apes.
Her Roseanne co-stars and many fans and other celebrities called her to order over the post. She then deleted the tweet and apologized to Jarrett and the American people.
However, on the following day, she tried to excuse her post as being the result of taking Ambien. Again she deleted the tweet but the parent pharmaceutical company that makes the product got a whiff of her claim.
'While all pharmaceutical treatments have side effects, racism is not a known side effect of any Sanofi medication.'
Sanofi US, Twitter, May 30, 2018
The company refused to take the fall and decided to address Barr's claims. In a tweet on the same day, Sanofi wrote, 'People of all races, religions and nationalities work at Sanofi every day to improve the lives of people around the world.'
They then acknowledged that certain medications have varying side-effects, but they were adamant that being racist was not an Ambien side-effect. Twitter users reacted to the clap back by applauding the brand.
Calli Capone replied to Sanofi's tweet saying 'I also took ambien for years. I woke up one morning with frosting and cake smeared all over my bed and my ex had a video of me eating my birthday cake with my bare hands.'
She completed her post by adding, 'However, it never made me say anything I didn't mean and it never made me racist.'
Please fill in your e-mail so we can share with you our top stories!