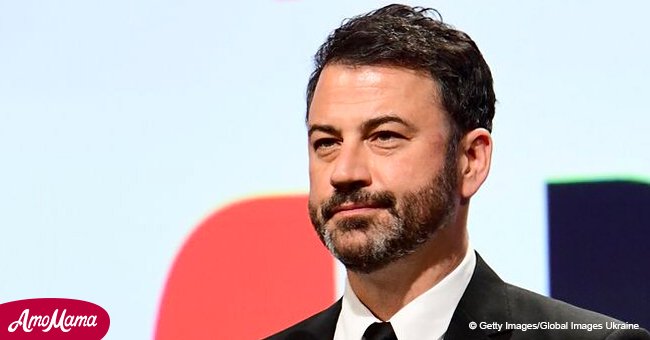 Jimmy Kimmel jokingly suggests a way to salvage 'Roseanne'

Roseanne Barr's tweet insulting former Barack Obama adviser Valerie Jarrett put her in the middle of the spotlight in the worst possible way.
Many people from the entertainment industry, including her former co-stars, have taken their time to share what they think about Barr's 'joke,' and most of them consider it was 'abhorrent.'
However, Barr has also received words of support from fans and a couple of celebrities, including Jimmy Kimmel. On May 30, he took to Twitter to ask for compassion for Barr.
Kimmel pointed out that Barr's words were 'indefensible,' but that attacking her was not the best idea. He asked people to 'take a breath and remember that mental health issues are real,' finally suggesting that compassion is what Barr needs right now.
One of the most surprising aspects about Kimmel's action is that he addressed the Roseanne cancelation and made many jokes about it during his show broadcasted on May 29, reported Pop Culture.
Even though Kimmel might have been joking, one of the things he said was that ABC should carry on with the series without Barr, suggesting that the network is not going through its best moment.
During one segment of the show, a fake trailer for a Roseanne spinoff center on Dan (John Goodman) was aired.
After that, Kimmel pointed out that the famous revival was a 'bigly' hit for ABC and that they need it. Nevertheless, the network has not said anything about a spinoff without Barr.
Sara Gilbert, Michael Fishman, Emma Kenney, and Lecy Goranson have addressed the scandal, as well, denouncing Barr's words and admitting that they are disappointed.
The member of the cast who took more time to publicly talk about the incident was Goodman, who finally revealed that he kept himself away from reading the headlines and speaking out because he didn't want to cause more trouble.
Please fill in your e-mail so we can share with you our top stories!