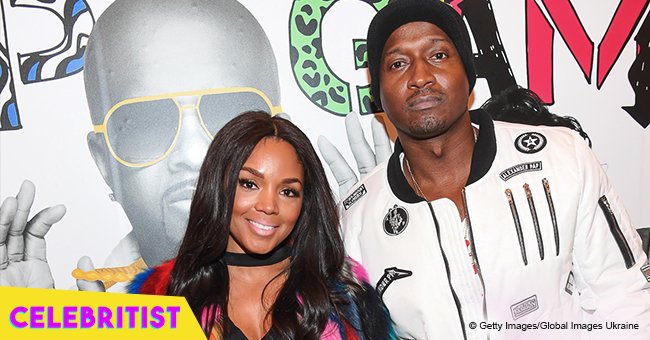 Rasheeda Frost sparks pregnancy rumors with recent workout video

Rasheeda Frost recently shared some workout tips to her fans and followers in order to loose the extra pounds gained during this year's Memorial Day weekend. Instead of focusing on her workout, people seemed to notice how she was acting and looking pregnant in the video.
In the video, Frost is seen standing on top of a large square gym mat. While kicking her leg to the back as she counts, it is quite noticeable how she kept her right hand on her stomach the whole time, as if she was trying to ensure that she was not straining her abdominal area.
"Happy Memorial Day guys! Before you get that plate of BBQ don't forget to download my workout program "Time To Get Fine" gotta work off those extra pounds get it now at Rasheedafit.com or just click the link in my bio! & get ready the 21 day challenge will start June 11th we will be doing this workout together so join now & get ready!"
When she finishes her reps and the camera swings to the front, Rasheeda still kept her hand on her stomach as she tried to catch her breath. Fans were happy to see Rasheeda being a source of motivation for people who want to try and live a healthier lifestyle, while some were also quick to notice that the star was acting as if she was pregnant or easily tired.
However, it was that "realness" in the video that has inspired people to workout, saying that Rasheeda was not trying to impress anyone but was really just working hard to achieve better fitness.
"I love that you are doing it unedited!! It is more inspiring because it shows the reality of working out, unlike other workout videos! I need someone I can relate to!"
"I love it ,finally someone showing the realness of it. Out of any celeb this right here makes me wanna work out ."
"She look prego. As I see a little bump there."
"I thought it was me but she do look like she is with child."
Just recently, Rasheeda celebrated her 42nd birthday with her closest family and friends, including her husband Kirk Frost, who just recently fathered a child with another woman. The two have been married since 1999, and share two children together, Karter Frost and Ky Frost.
Please fill in your e-mail so we can share with you our top stories!