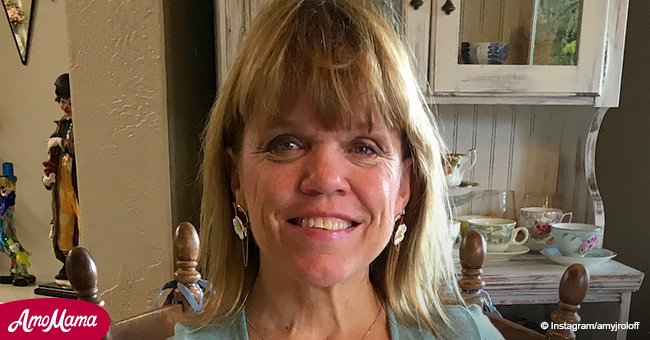 Amy Roloff finds it hard to work with ex-husband's current girlfriend
Ever since Matt and Amy Roloff got divorced in 2016, there has been a lot of drama in their farm, especially when Amy has to work next to Caryn Chandler.
Caryn has been working with the Roloffs for many years, which was one of the aspects that surprised more people – including Amy – when it was revealed that Matt was in a relationship with her.
According to Good House Keeping, the episode of Little People, Big World aired on May 29 set clear that Amy has not fully accepted the fact that she is working with the same woman who is dating her ex-husband.
At some point of the episode, Matt told Amy that she and Caryn should work together to throw a party for the farm workers who helped out during the previous pumpkin season.
As soon as he said so, Amy's disapproval was evident. However, she showed her professionalism and agreed to work with Caryn. Amy confessed that working beside the woman who her ex-husband is dating was not healthy for her.
Amy pointed out that every time she is in the same room with Caryn, she remembers her failed marriage. During the segment showing both women planning the party, Amy barely said something and her face showed discomfort.
Later, Caryn was shown saying that she respected Amy a lot and that she hoped their relationship could get better over time. Finally, Caryn pointed out that if Amy asked her to leave, she would do so while giving her blessing.
That segment ended with Amy saying that she was trying to figure out what was good for her and how she could be as successful as she could with the people that she surrounded herself with.
Even though she is having a difficult time getting used to working next to Caryn, she is enjoying her relationship post-Matt with her new boyfriend Chris Marek. So far, Amy and Caryn's relationship is not the best one. All that is left to do is wait and see if time can help.
Please fill in your e-mail so we can share with you our top stories!