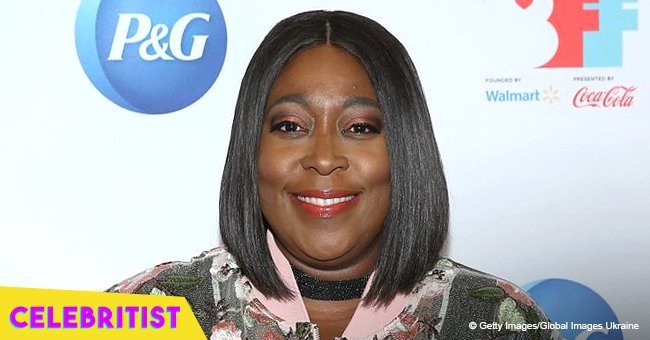 Loni Love, 46, flaunts her body after serious weight loss in tight blue mini dress in new pic
Loni is showing some Love to her curves. Loni Love lost a massive amount of weight recently and she has been showing her new self off in fitted outfits. She is not done yet, you know. The show host pledged to lose 30 more pounds before summer and she is asking friends and fans to hold her accountable.
The Real co-host Loni Love has lost a whooping 30lbs and is pledging to lose 30 more before summer. To appreciate her new self, the co-host is showing her figure off in fitted clothes that are staking years off her. We at Celebritist are happy for her and thrilled that her hard work is paying off.
While Love is not a size zero – yet – she has made quite the difference especially seeing the photos she posted of herself. She mentioned on The Real that her intention was to lose the weight in a healthy way and was patient of that meant seeing permanent results.
She compared her look from the 2017 Emmys to the 2018 one when her show won an award so that her fans could see the difference. "2017 Emmy and 2018 Emmy… 30 lbs difference. I will continue to take my time and focus on my health .. .. here is to 2019 and working on losing another 30!!!!"
What inspired her decision to lose weight? Though the 46-year-old has always been comfortable with her bigger frame, she wanted to do it for her well-being. "I think as you get older, too, it's important to pay attention to your weight, because you don't see a lot of fat, old people," she said.
The co-host revealed recently that she never was a fan of the weighing scale.
"I used to not weigh myself. And then I've lost some weight and I started weighing myself. I have a long way to go. I'm going to tell you, I was like her. 'Oh I don't want to get on the scale.' But getting on the scale for me is actually motivating because you start to learn your body. And you start to see what you can eat and what you can't eat."
While Loni acknowledges that she has a long way to go, she is already making notable progress.
Please fill in your e-mail so we can share with you our top stories!