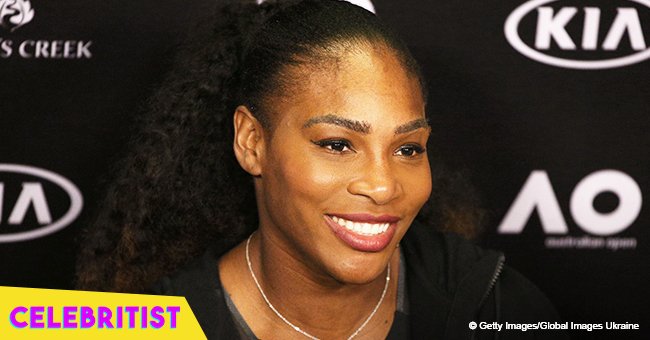 Serena Williams happy Olympia has her arms amid revealing struggles of growing up with 'thin' Venus
Serena and her sister Venus Williams are undeniably two great sportswomen, but it certainly wasn't easy growing up together. Younger Serena reveals that it was quite tough growing up alongside her thinner and taller sister, but now she sees her strong body as a weapon.
Present-day Serena Williams is the perfect example of positive body image, but it wasn't always like that. The star revealed to Harper's Bazaar magazine that it took time to accept her masculine body especially since she grew up alongside her much slimmer sister, Venus Williams.
"It was hard for me. People would say I was born a guy, all because of my arms, or because I'm strong. I was different to Venus: she was thin and tall and beautiful, and I am strong and muscular – and beautiful, but, you know, it was just totally different."
All the talk got to her, as would be expected seeing as she was so young, and she even made a note to slim down to a size 4 and some point early on in her career. "Oh God, I'll never be a size 4! Why would I want to do that, and be that? This is me, and this is my weapon and machine,' she now says.
As for Olympia, her daughter, she says she knew from the get-go she was carrying a girl. How so? She never had any symptoms of morning sickness. Even though Australia – she was playing at the Australian Open - was sweltering, her baby gave her no trouble. "This is a girl. Only a woman can be this strong," she told her then-fiancé, Alexis Ohanian.
As for her worries about body shamers, the 23-grand slam winner is glad she made a public statement about dropping several sizes. "I can show Olympia that I struggled, but now I'm happy with who I am and what I am and what I look like... Olympia was born and she had my arms, and instead of being sad and fearful about what people would say about her, I was just so happy."
While her birthing experience was awful, Serena is glad she made it through. "I don't know how I got through it all. I mean I was praying, I know my mom was praying a lot."
Even more powerful than her ability to overcome body image issues and a tough birthing experience is her tennis comeback. Women are super beings.
Please fill in your e-mail so we can share with you our top stories!