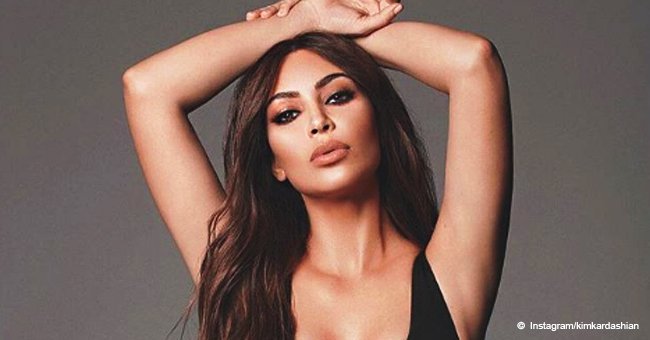 Kim Kardashian wears all black as she poses with President Trump
President Donald Trump and Kim Kardashian West had a meeting on May 30 wherein they talked about prison reform, sentencing, and Alice Marie Johnson's case.
As revealed by a photo uploaded by Trump on his Twitter account, the rare reunion took place in the White House, for which West put on an all-black outfit while Trump chose a navy suit.
Later that day, West took to Twitter to thank Trump for his time. She added that their hope was that Trump would grant clemency to Johnson, who is serving a life sentence for a first-time, non-violent drug offense.
In her next tweet, West pointed out that she was optimistic about Johnson's future and that she hoped that Johnson and many others who are going through something similar could get a second chance at life.
According to Hollywood Reporter, West has been urging Trump to 'forgive' 63-year-old Johnson, who has spent more than two decades in prison and is not eligible for parole.
Before Trump's tweet, it was unclear whether West would have the chance to talk directly to the president or not. However, she and Trump got together to discuss the topic
West, who arrived at the White House at around 4:30 pm, was expected to address the situation with Jared Kushner, Trump's son-in-law and senior adviser, who is overseeing the administration's push to overhaul the nation's prison system, shared Hollywood Reporter.
The reason West is focusing her efforts on helping Johnson is that she heard about her story through Mic Media and she considered that she needed a second chance at life.
Giving such pardon would not be something new in Trump's administration as he granted a posthumous pardon to boxing's first black heavyweight champion, Jack Johnson.
More than 100 years later, Jack Johnson's name was clear after what was seen by many as a racially charged conviction.
Please fill in your e-mail so we can share with you our top stories!