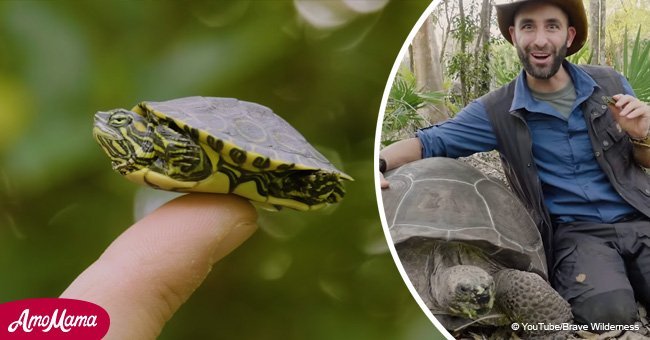 Woman captured on camera giant tortoise eating from her hands
The woman found the giant tortoise so adorable after it ate watermelons from her bare hands as shown in the video.
These animals are amongst the longest-living ones in the world. They are also famous for their painstakingly slow movements.
Although, when it comes to devouring food, they know how to kick their speed up a notch. The tortoise in the video proved just that.
The viral video features an adorable tortoise eating watermelons from a woman's bare hands. From the looks of it, the giant tortoise seemed very hungry.
At first, the girl gave the tortoise a small piece of watermelon and she was shocked at how fast the tortoise munched the juicy fruit, including the watermelon rind.
When a piece of the rind fell on the ground, the woman tried to pick it up but the tortoise didn't seem to like that it was about to eat a food that already fell on the ground.
Just then, a little girl came into the frame and handed the woman another slice of watermelon that has already been eaten. There was little of what was left of the fruit but it did not stop the huge animal to devour it.
The woman laughed the whole time as she found the tortoise very cute.
While feeding it, she kept on stroking its head and the animal seemed to love it since by the end of the clip, it leaned towards the woman and placed its head on her hand.
Please fill in your e-mail so we can share with you our top stories!