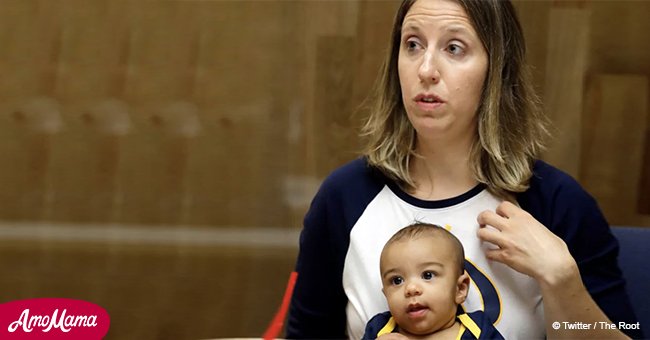 Southwest Airline asks mom to 'prove' that biracial baby is hers
The mother was shocked and incensed by the incident, and believed that the reason for the questions related to her son's skin color.
Lindsay Gottlieb was trying to check in for a flight from Denver to Oakland on Southwest Airlines, when an employee of the company asked her to "prove" that her son is hers.
Afterwards, Gottlieb took to Twitter to tweet directly at the airline about her experience, calling it "demeaning and insensitive."
It was the first time the University of California Berkeley women's basketball coach had traveled with the 1-year-old, but it was the first time she was questioned about her son's identity.
Gottlieb speculated that part of the reason she was questioned was the fact that her son has a different surname - that of her fiance - to her, but she was also concerned that it was likely because he is biracial.
Another mother on the same plane expressed her concern over Gottlieb's treatment, as she herself was traveling with her infant who carries a different last name and was not questioned by airline staff about it.
She had her baby boy's passport with them, but the employee instead wanted to see his birth certificate, and then insisted that Gottlieb show her a Facebook post of her and her son together to prove their relationship.
Patrick Martin, Gottlieb's fiance, who is African American, was also traveling with them.
Southwest Airlines issued an apology to Gottlieb, saying they had reached out to her directly to discuss the matter. They also expressed that they would use the incident in future training to avoid a repeat.
Twitter users who saw the tweets responded on both sides of the coin, with one in particular mentioning that she has been asked before about her daughter's identity when flying.
Model Chrissy Teigen, who is married to singer John Legend, explained that when she travels with her 2-year-old daughter Luna, she has on occasion been asked for proof that she is her mother.
Teigen did explain that this is even worse when flying international with her little one.
Please fill in your e-mail so we can share with you our top stories!