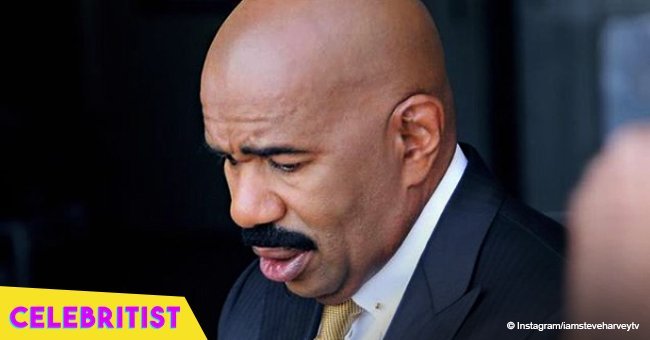 Steve Harvey breaks his silence on suddenly losing one of his employees
The talk show host pens a tribute to his show's employee days after he was discovered dead in his hotel room.
Days after Steve Harvey's morning show employee Bryan Cooke was found dead in his hotel room, the talk show host has finally broken his silence by posting a touching tribute.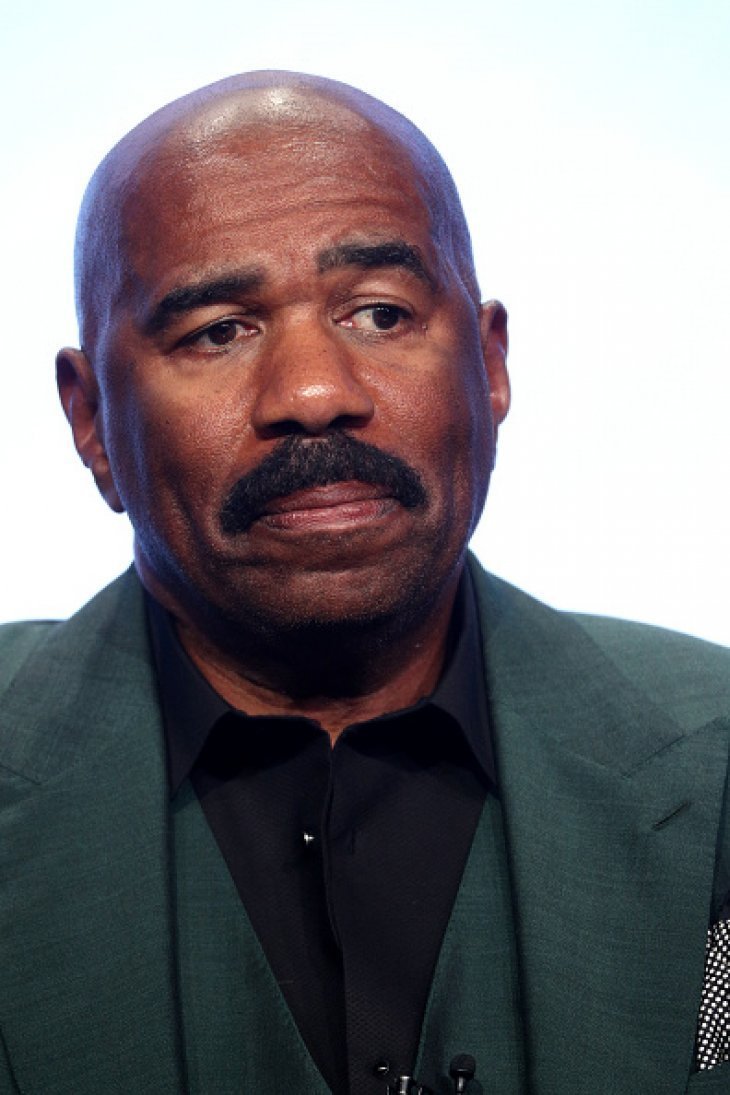 Source: Getty Images / Global Images of Ukraine
In his lengthy Instagram message accompanied by a photo of Cooke, Harvey described the 39-year-old as an "outstanding brother, an incredible human being who touched so many people's lives" as well as an assistant and best friend to his co-host Kier "Junior " Spates.
Harvey also mentioned the many people Cooke has left in his passing including his mother, father, brothers and sisters, nieces and nephews and friends. But he also expressed how lucky he was to have crossed paths with the man.
"I just happen to be one of the lucky ones whose path he touched, whose life he changed, who he had an effect on."
He continued by accepting Cooke's fate as God's plan and encouraging others to respect his loved ones who are currently grieving.
"A young brother who at 39 is gone far too soon but that's our God, He had special plans for him. We should be respectful of his parents, all of his family members and to Junior, who was his best friend – they are the ones who are grieving the most about the loss of a very, very special man."
Harvey concluded,
"We were lucky to have known this brother for the time we did. This brother was loved by his family and friends. This is a major loss for a lot of people including myself."
On May 27, Cooke was discovered lying on his hotel bed face down with blood and vomit coming out of his mouth and nose. Prescription pills were also uncovered in the scene though it hasn't been confirmed if he had ingested them prior to his death. The Fulton County Medical Examiner's Office is currently awaiting results of the autopsy conducted on Cooke to confirm his cause of death.
Please fill in your e-mail so we can share with you our top stories!