9 сelebrities who were tragically killed in cold blood
Death is a horrible thing for the family and friends of the deceased, but is even worse when it is brought about by unnatural circumstances, as in the case of these celebrities. 
People's favorite actors and singers seem to be held up to a higher position in society. When a beloved actor or artist dies, the whole world mourns along with their loved ones. 
As reported by Pop Culture, these 9 celebrities did not simply pass away, but were actually murdered in cold blood by either something who should have loved them or by crazed fans. 
Fans and fellow entertainers were devastated by the news that these beloved members of the community were lost so young, and without a good reason. 
Phil Hartman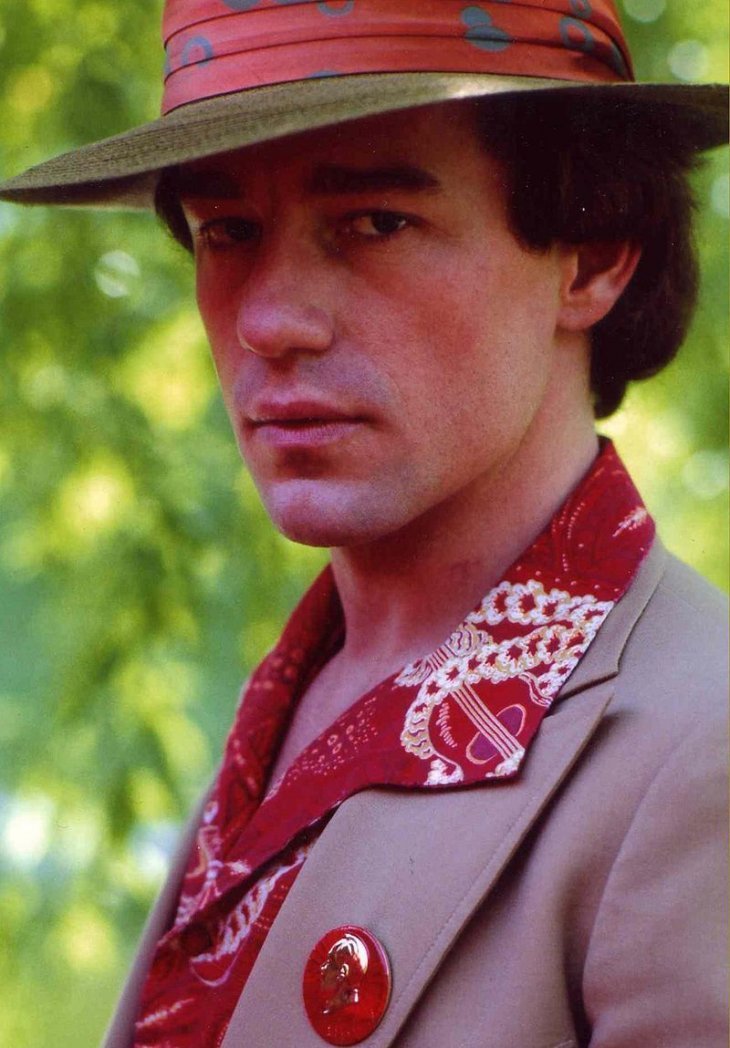 Hartman was a cast member of both The Simpsons and Saturday Night Live during his lifetime. 
During the night of May 28, 1998, Hartman had gotten into a fight with his drug addicted wife, Brynn Omdahl Hartman. He had told her that if she started to abuse drugs again, he would leave her. 
After Hartman had gone to sleep, she became drunk, got high on cocaine, and shot him in his sleep 3 times. She commited suicide just hours later. 
Sharon Tate 
One of the most infamous crimes in America was that of the Manson Family Murders, which claimed the lives of Tate and 5 others during the night of August 9, 1969. 
Charles Manson had ordered members of his cult following to go to the home of Tate and her husband, Roman Polanski, and murder everyone there. 
Polanski had not been home at the time, but Tate had had 4 guests with her that evening. The Valley Of The Dolls actress had been 8 and a half months pregnant at the time, and her unborn child was among the murdered. 
Tate was stabbed 16 times during the attack. The cult members were originally sentenced to death, but their sentences were later commuted to life in prison. 
Tupac Shakur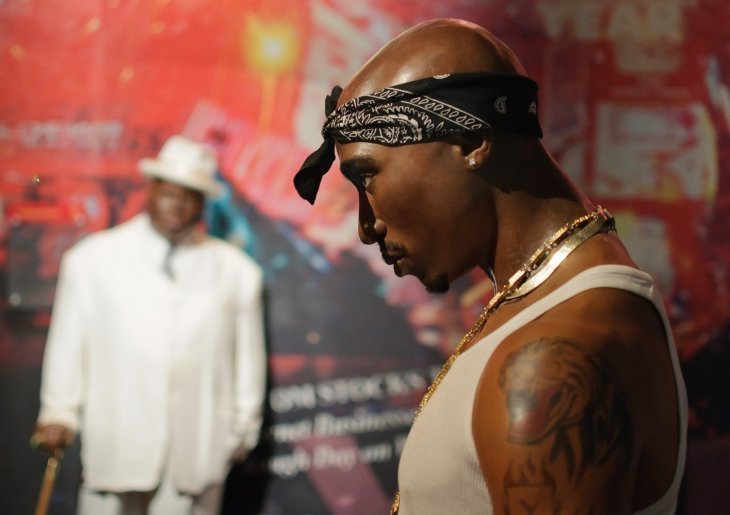 The rapper is best known for his music, but also made a number of appearances in much loved films in the 90's, like Poetic Justice, Juice and Above The Rim. 
Shakur was murdered one night after he had attended a Mike Tyson fight in Las Vegas. The vehicle that he was traveling in was met with a shower of bullets from a white cadillac. 
He took 4 bullets, and died later in hospital on September 13, 1996. The perpetrators of the notorious crime were never found, and many conspiracy theories surrounding Shakur's death still abound today. 
Carl Switzer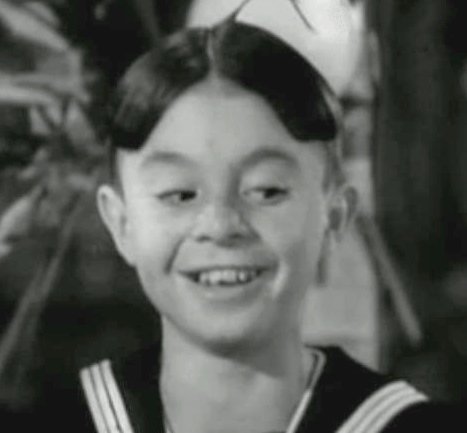 Switzer was famous for his role on The Little Rascals as Alfalfa, but things didn't quite go to plan for the child actor when he reached adulthood. 
On January 21, 1959, Switzer got into an argument with Moses Stiltz over money. Switzer was killed in the altercation, but Stiltz was never convicted because he argued that the deceased had pulled out a knife and he had acted in self defense. 
Judith Barsi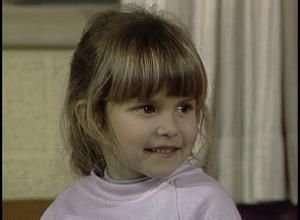 While her name is not that well known, she had some prominent roles, voicing Ducky in A Land Before Time, and Anne-Marie in All Dogs Go To Heaven. 
She was just 10 years old when her father, József Barsi, shot and killed her while she slept. He also murdered her mother, and then burnt both bodies before taking his own life two days later. 
Both mother and daughter had suffered years of abuse at his hands. 
John Lennon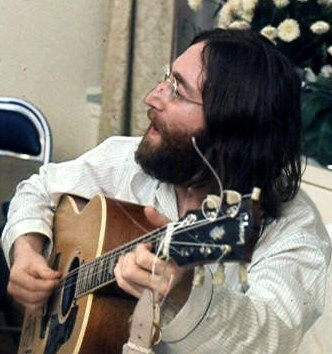 The Beatles frontman had returned home from a day in the recording studio with his wife, Yoko Ono, when he was shot at point blank rage in the back four times by Mark David Chapman. 
Lennon had met the man a few days prior, and had signed something for him. 
The crazed fan was sentenced to 20 years to life for Lenoon's murder, and has been denied parole 9 times since he first became eligible in 2000. 
Marvin Gaye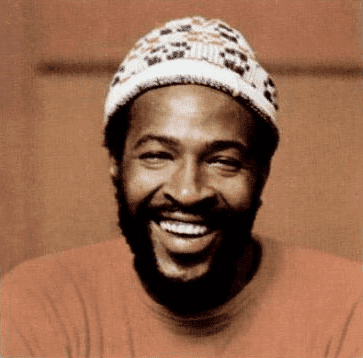 According to Marvin's mother, Alberta Gaye, her son was shot by his own father, Marvin Gaye Sr. after she and her husband had gotten into an argument over a misplaced insurance policy letter. 
Marvin Jr. had tried to step between them and end the dispute, which only resulted in him and his father getting into a fight in his bedroom.
Just minutes after the pair stopped their argument, his father returned to the room carrying a .38 pistol, and proceeded to shoot his son in the heart. 
Marvin Sr. was originally charged with first-degree murder, but that was later downgraded to voluntary manslaughter after it was discovered he had a brain tumor. 
Adrienne Shelly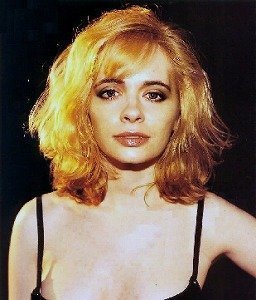 The actress, director, and screenwriter never got to see the masterpiece that was her award-winning film Waitress, because she was murdered on November 1, 2006, before it was released. 
Her husband found her body hanging in their bathtub at home. It was later determined that the hanging was staged, and that she had been killed by a construction worker who had been working in their building. 
Diego Pilco was charged with first-degree murder, and sentenced to 25 years in prison with no possibility of parole. 
Selena Quintanilla-Perez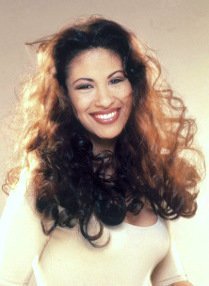 At the age of just 23, Quintanilla-Perez had built an empire for herself as a successful singer, songwriter, spokesperson, model, actress and fashion designer. 
But before she could reach her next birthday, she was shot and killed by a friend of hers, and her former boutiques manager, Yolanda Saldivar. 
Posthumously, Quintanilla-Perez has sold more than 65 million albums on a global scale, making her the best-selling female Latin American artist in history.