Tracy Morgan gets dragged for dissing Tiffany Haddish in an interview
Actor and comedian Tracy Morgan, best known for his work on Saturday Night Live and 30 Rock, refused to talk about Tiffany Haddish in an interview.
During a conversation Morgan had at this year's Vulture Festival, he sat down with two hosts to talk about the most recent project he is working on: The Last O.G. At the very beginning of the 11-minute interview, Morgan was asked about his co-star Haddish.
However, in a way that many people considered as 'rude,' he interrupted one of the hosts and said that they were 'not going to go there' because Haddish was not the only one working in the show.
Morgan added that he was not Tiffany Haddish but Tracy Morgan and that the interview was about The Last O.G.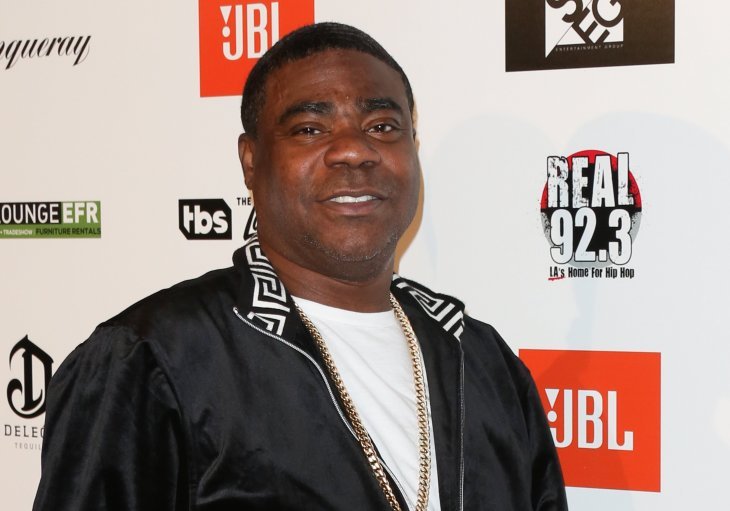 He added that if the hosts wanted to ask things about Haddish, they should also ask about Cedric the Entertainer or the craft services of the show because they all work hard to make it happen.
While his action might suggest that he and Haddish have some kind of estranged relationship, he set clear further in the conversation that he loved Haddish. All he was trying was to address the entire crew as a family.
This is one hating ass dude right here that show would be nothing if @TiffanyHaddish wasn't on it... Don't bite the hand that keeps you relevant!!! pic.twitter.com/BlpDu9Sxjw

— Lil Rel Howery (@LilRel4) May 31, 2018
Even though Morgan's intention was kind, Twitter users criticized him for not talking about Haddish. One of them was her Carmichael Show co-star Lil Rel Howery. After sharing the video, Howery said that Morgan's series would be nothing without Haddish.
Nahhhhhh @RealTracyMorgan hatin on my girl @TiffanyHaddish!!!!! UNACCEPTABLE!!!! https://t.co/nSuxaYE3qz

— ❤Mina_Mosley❤ (@DSTBlaze) June 1, 2018
Mina Mosley, another Twitter user, pointed out that the fact that Morgan 'hated' Haddish was unacceptable.
@RealTracyMorgan bruh what you starting pic.twitter.com/aCtZTyHrLp

— Dante Terry (@LivelikeTerry) May 31, 2018
A different user of the same social media platform wondered what Morgan was starting, suggesting that his relationship with Haddish after that interview would be compromised.
Tracey Morgan is corny and has an annoying voice. One would think as a black male comedian, you would be eager to share a few words about her success... especially since so few black comedians who are women get the kind of exposure she's getting.

— I Am Hal David ⍟ (@HALDROB) June 1, 2018
Finally, @haldrob admitted that Morgan should have shared 'a few words' about Haddish success, especially since not many female black comedians get her level of exposure.
So far, Haddish has not publicly said anything about Morgan's interview. Only time will tell if their relationship changes.