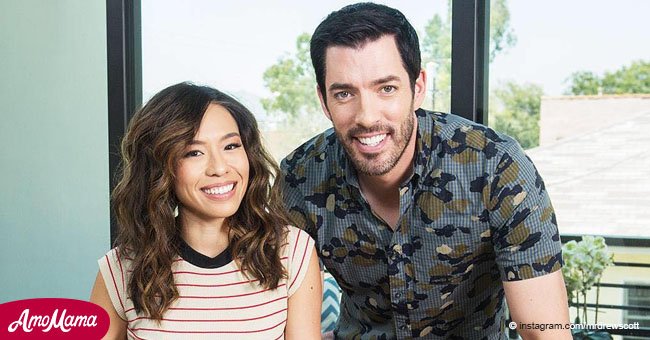 'Property Brothers' star Drew Scott finally reveals sweet photos from his recent wedding
Drew Scott and Linda Phan share the romantic photos of their dream wedding
Drew Scott of 'Property Brothers' has finally married his long-time love Linda Phan. The two lovebirds got engaged in December 2016 after a relationship that had lasted over 8 years but waited until the 21st of May 2018 to pledge their troth.
The couple celebrated their union in the lovely town of Puglia in Italy with a touching ceremony which they shared with 300 guests.
The newlyweds had already posted snaps of the happy occasion, but now they have released their wedding album, reported People.com, and the lovely photos can be seen in the video.
The wedding was truly romantic, with Linda wearing a dreamlike gown embroidered with wildflowers, and Drew wore a kilt to celebrate his Scottish heritage.
"Today couldn't have been more magical. We are very, very lucky."
Drew Scott and Linda Phan, People.com, 21st of May 2018
After the ceremony, the couple was showered with rose petals by Linda's ten bridesmaids, who wore lovely green Reformation-style gowns, and were escorted by Drew's ten dashing groomsmen.
Drew has as best men his older brother JD and identical twin brother Jonathan, who is his partner in 'Property Brothers.'
Drew and Linda spoke of the wedding as 'magical' and that their joy in each other had been even greater because they were sharing their love with so many loved ones in such a beautiful place.
Property Brothers is reality television series and features identical twin brothers Drew and Jonathan Scott.
Drew is a real estate expert who scouts neglected houses and negotiate their purchases, while his brother Jonathan, is a licensed contractor. The two helps families find, buy, and transform the fixer-uppers into their dream homes.
Please fill in your e-mail so we can share with you our top stories!