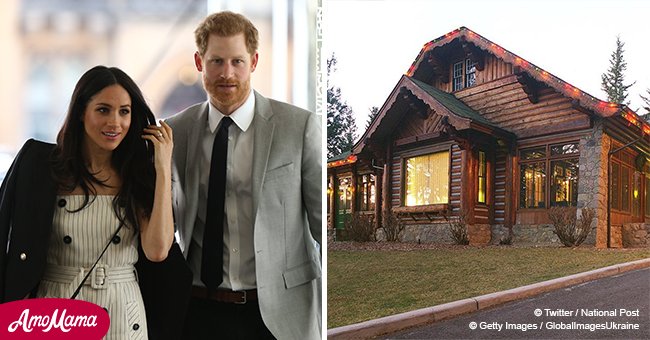 TMZ: Prince Harry and Meghan Markle's honeymoon destination reportedly disclosed
Prince Harry and Duchess Meghan are headed to a cozy Royal retreat for their honeymoon
Since the Duke and Duchess of Sussex announced they were delaying their honeymoon, fans and Royal watchers have been in a frenzy to discover their destination.
They have chosen as their honeymoon venue the northernmost part of the North American continent: Canada. The venue is a spot that has long been a favorite of both the Royals and Hollywood celebrities, reported TMZ.
They will be traveling to Fairmont Jasper Park Lodge, in Alberta. The lodge is an Outlook Cabin known as 'The Royal Retreat,' and the resort's staff have already started to prepare for their very special guests.
When the Royal couple will be arriving at Fairmont Jasper Park Lodge and how long they will be staying is still unknown.
The British and Canadian authorities will be cooperating in order to ensure the safety of the Duke and the Duchess of Sussex during the stay in that country.
Fairmont Jasper Park Lodge was founded in 1915 as a "Tent City," and in the 1920s it became the property of Canadian National Hotels who built the eight original bungalows. Since then, the Lodge has been expanded and modernized and is considered a Canadian 'paradise.'
Many Hollywood legends have visited the luxurious Lodge over the years, including Bing Crosby and Marilyn Monroe. The Lodge proved to be a favorite getaway destination for the British Royals, with visits from King George VI and Queen Elizabeth in 1939.
In 2005, Queen Elizabeth II and Prince Phillip visited the Lodge, and it was probably their endorsement that led the young Royals to choose it as a honeymoon destination.
Please fill in your e-mail so we can share with you our top stories!