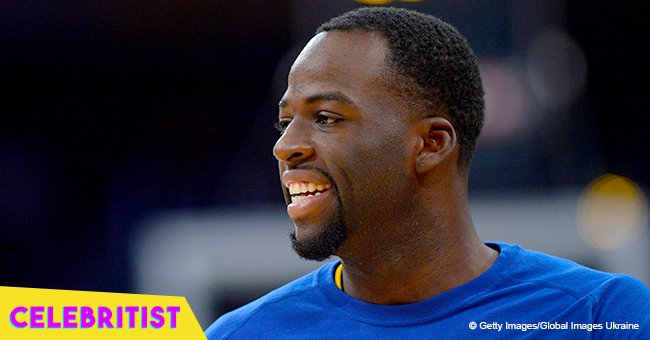 Draymond Green's alleged bae kisses him & holds his baby son after the 'Warriors' victory in video
Last year, basketball star Draymond Green denied the rumors that he left the mother of his child, Jelissa Hardy for a reality TV star. A recently captured video suggested the opposite.
Draymond Green was captured on a brief video after he celebrated the Warrior's victory over the Rockets to enter the 2018 NBA finals. He was seen kissing reality star from Basketball Wives Hazel Renee after the win.
Renee attended the game and was watching Green's son, 17-month-old Draymond Jr.
Green and the mother of his child, Jelissa Hardy have a great and healthy relationship as co-parents since the duo vowed to put their child first despite their breakup, according to Gossip On This.
It hinted at the possibility that Hardy was okay with Green moving on with Renee.
The relationship between Green and Renee seemed to be a serious one considering Renee was comfortable taking care of Draymond Jr. when his father was busy winning the game for his team, according to BET.
It was unclear how Green and Renee met but the couple seems to have had a stronger bond in the past few months, according to Bossip.
Renee entered the entertainment industry by making a mark on the sixth season of Basketball Wives. She also appeared briefly on The Real Housewives of Atlanta as a friend of Kandi Burruss.
Renee's Instagram account describes her as an actress, TV personality and recording artist. Renee has also bagged a small role in the hit Fox series Empire.
She appeared on two episodes of the show and portrayed the character Kennedy in 2017. Renee also appeared in the TV series The Marriage Tour in 2013 and 2015.
Green has two children with former model Hardy, Kayla Green and Draymond Junior. According to Heavy, Hardy was a model with Model Mayhem from 2009 to 2013.
Please fill in your e-mail so we can share with you our top stories!