Donald Faison shares family photo with wife and kids in clown outfits
The family man reveals his close family ties in a precious photo that also shows off his family's quirky side.
Donald Faison is a proud family man and he recently shared a precious moment goofing around with the most important people in his life.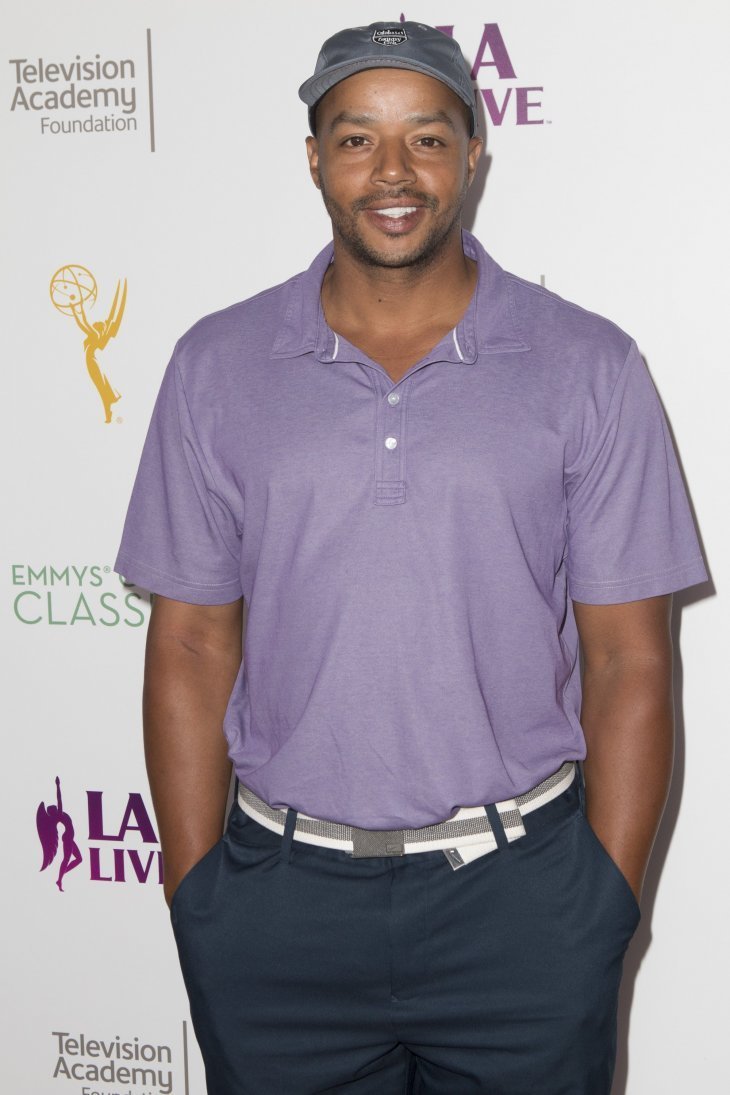 Just a few days ago, the 43-year-old father put on a tiny hat with a blue feather and posed alongside his wife CaCee and their children Wilder and Rocco for an amusing snap he described in his caption as,
"This is us. #clowningaround"
The family of four were dressed as clowns in the cute pic with Donald's wife fashioning a hat similar to his, only her feather was yellow and she matched it with a yellow boa. One of their children wore a furry red boa while the other wore a red clown wig. The photo was one of many the former 'Scrubs' star has been sharing lately showcasing his beautiful family. 
In a separate post, he shared a lovely photo of his wife and their two children posed against a background of flowers which he simply captioned,  "Fam Bam."
In another photo days later, he shows off son Rocco's wild curls as the little boy sat with him on a bench. 
Donald is also a father to two adult children he shared with his late wife Lisa Askey. Last year, Lisa succumbed to her death after suffering from an illness for months.  Upon learning of his ex-wife's passing, Donald wrote a touching message for the mother of their three children and thanked her for raising them well. 
"She and I never really saw eye to eye but one thing we did share was our love for our children. You raised three beautiful children into fine adults and I am forever grateful for that. May God bless your soul with light and love."
Donald also told People much of his success was due to Lisa who taught him about hard work and stewardship. 
"I spent money on stupid things. A motorcycle, a big-screen TV. She straightened me out."