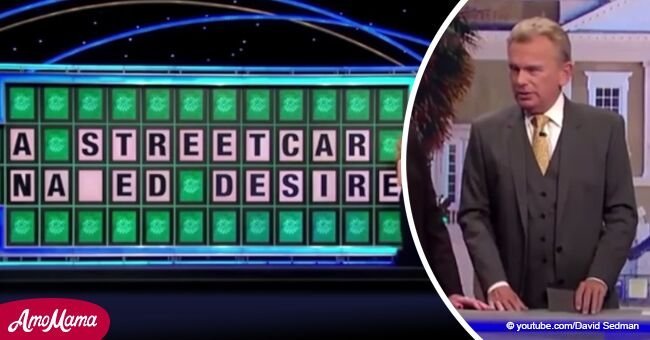 'Wheel of Fortune' contestant epically fails at guessing the last letter of a word
The show has seen many people get lucky and win the big prize. But there are others who get famous by being one of the epic failures.
During a March 2017 episode of Wheel of Fortune, a contestant failed to win the big prize by a slightest of error in calling out the right letter.
Initially, he had only a few blocks of letters remaining to be solved. He guessed the letter "D" at first, making a right guess and having two of the blocks filled out.
Then he guessed a letter "C," which also proved to be a right guess, and it filled out yet another block.
Now, the man had all the letters spelled out for him except the letter "M" in the word, "NAMED." Unfortunately, he wrongly guessed the word to be "NAKED" and called out the letter "K."
In the video, the man shows surprising confidence while answering because he does not waste a single second to think about the answer. His rushed judgment proved to be quite costly for him - the big prize was almost in his grasp when it was snatched away.
Following his mistake, the chance went on another female contested. She could not have hoped for a better opportunity to win the prize. All the letters were spelled out for her and a wrong letter had already been called out.
She took the opportunity and, without wasting any more second, call out the letter, "M." The final block was finally filled and the name of the classic was revealed.
Please fill in your e-mail so we can share with you our top stories!