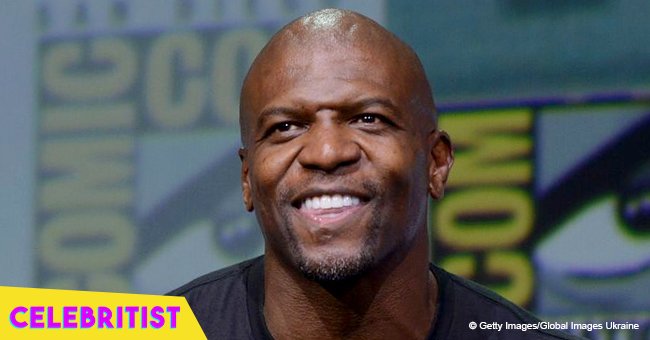 Terry Crews tears up while detailing his dark childhood with abusive father
Actor, former football player, and activist Terry Crews received the Voice of Courage Award during the 2018 Champion Awards ceremony of Safe Horizon held in May.
While his mere presence was important for the audience, he gave a speech that made many people cry. Crews addressed the difficult time he and his mother endured while they were living with his abusive and alcoholic father.
Crews confessed that one of the first things he could remember was seeing his father hitting his mother, Patricia, in the face as hard as he could.
When she was knocked down on the floor, all that Crews, who was around 4 or 5 years old, could think was that his father might hurt him, as well. He added that he felt the necessity of protecting Patricia but, of course, he couldn't.
From that point on, Crews knew he had to get stronger so he could protect her. The 49-year-old star also pointed out that he wet the bed until he was 14 years old because he and his mother were scared every time his father was at home.
After admitting that they lived a nightmare for years, Crews said that there was a point in which Patricia told him to pick up all their belongings, toss them in garbage bags, and move out of the house.
When they were about to leave, Patricia reconsidered it and told him that they couldn't leave because they had nowhere to go. Unfortunately, they stayed in the house, so Crews' father kept 'terrorizing' them.
Later, Crews said that everybody must understand that those who go through similar circumstances feel hopeless and that, even though he said he wouldn't be like that, he picked up 'other damaging things.'
Crews pointed out that no matter what, nobody should be victimized and treated as less than a human being. Finally, he promoted the job that Safe Horizon has been doing and urged people to speak up.
According to the Safe Horizon's website, it is the nation's leading victim assistance organization. They provide support, prevent violence, and promote justice for victims of crime and abuse, their families and communities.
Please fill in your e-mail so we can share with you our top stories!