Angela Bassett shows off her toned figure in one-shoulder pastel pink dress
Angela Basset has been in the entertainment industry for over three decades, and she has maintained a poised and regal image through the years. She recently received an honor for being a woman of excellence and she looked stunning while doing it.
The "Black Panther" actress recently showed up at the LadyLike Foundation Scholarship Luncheon at the Beverly Hilton, where she was honored alongside fellow actresses Pauletta Pearson Washington and Latanya Richardson Jackson, and Debra Lee, former CEO of BET Networks.
Basset, known for her biographical film roles, is an example of talent and perseverance to many young girls out there, and the LadyLike Foundation recognized that by giving her the Woman of Excellence Award.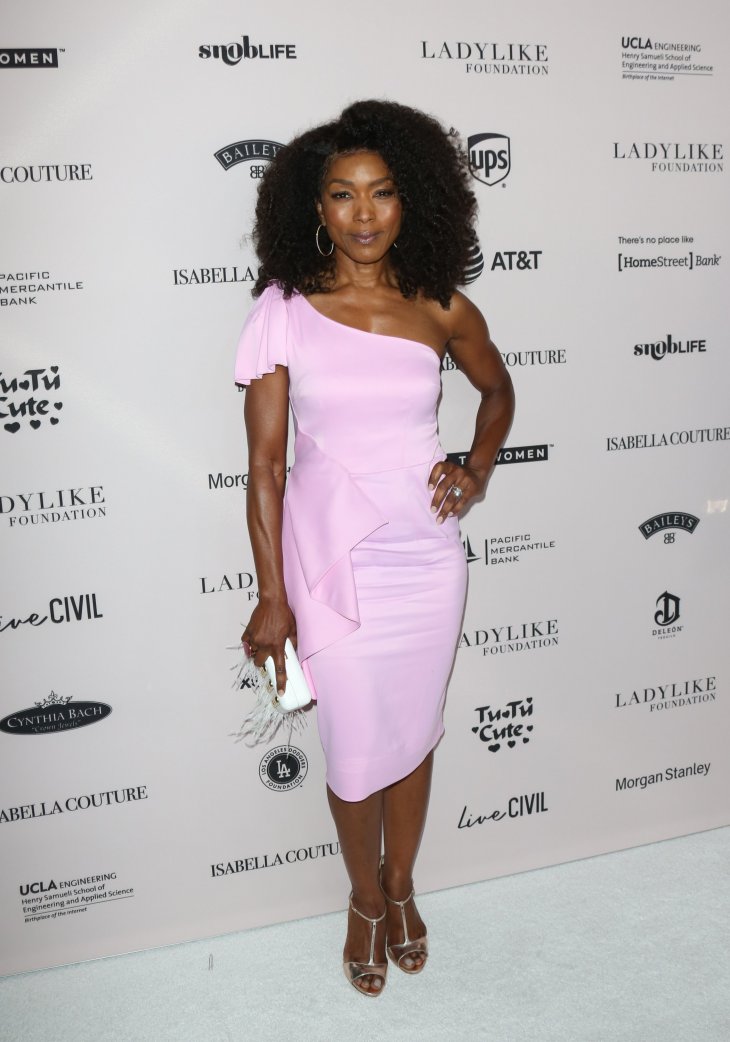 Angela attended the event looking absolutely stunning in a one-shoulder pastel pink dress that enhanced her curves, and she completed her look with silver strap heels, a white purse and her natural hair in a wide afro.
She expressed how grateful she was for receiving the award as she shared a close-up of her face on the red carpet of the event and wrote in the caption:
"What an honor to receive the #ladylikefoundation Woman of Excellence Award this weekend! Thank you for all you do! #girlpower #empoweredwomen"
The Foundation focuses on educating, empowering and inspiring young women living in underprivileged communities, and they do so through workshops, mentorship sessions, and scholarships.
In her speech at the ceremony. Angela mentioned that her secret to success is simply to work hard and put your head down, in the sense of keeping yourself humble. She said:
"I was taught to show up, to be prepared and to always do and give my best. For many years I kept my head down, I studied my lines and I did the work. Whether portraying a fiercely talented living legend, a matriarch of a superiorly talented family or even the queen of a distant land named Wakanda, that's been my process and that still is."
She also mentioned that she has learned her work ethic from her mom and aunt, and she's always surrounding herself with people from who she can learn a new lesson, including her twelve-year-old twins.
Speaking of them, Angela stated that she's doing all in her power to raise them in with a humble state of mind, even though they are clearly privileged because of her wealthy status.
"They lead these privileged lives, you know, and they can get caught up, of course, in this town, with all its glitz and its show and the business of it, but I have work for them to do. It's, like, 'Okay, let's get in here and clean out this garage.' You gotta do work. You gotta earn this. You can have anything and everything you want, but you've got to take care of business first."
Congratulations are in order for Angela Basset for the honor she received. Thanks to her words, we totally understand why the LadyLike Foundation choose her as a Woman of Excellence.