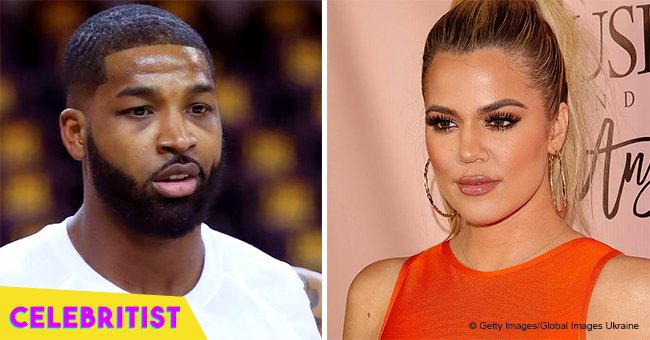 Tristan Thompson storms out in the middle of interview when asked if he feels 'helpless'
A video of the Cleveland Cavaliers player walking out of an interview reveals his dismay over one particular question he was asked.
Tristan Thompson was recently asked if he was helpless against Stephen Curry during a post-game interview and his response was to storm out.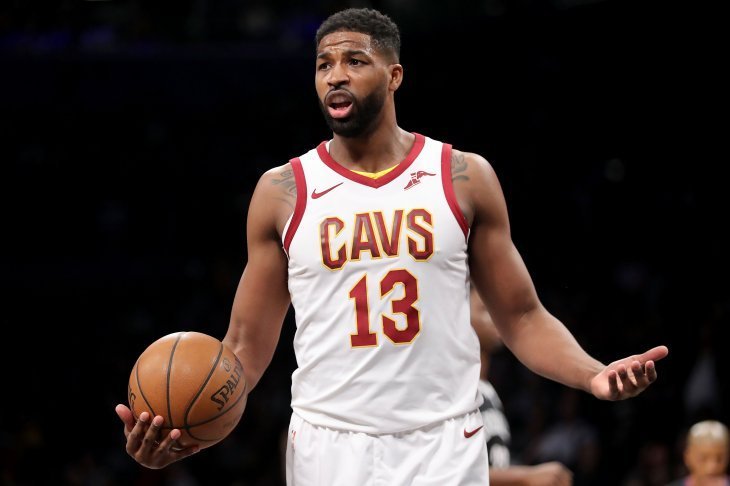 Source: Getty Images / Global Images of Ukraine
He's been dodging questions about his personal life lately following the cheating scandal that erupted days before Khloe Kardashian gave birth to their love child. But Thompson appeared to also be blocking out questions pertaining to his on-court persona as he expressed annoyance when asked if he feels helpless guarding Curry after his team lost in Game 2 against the Golden State Warriors.
In a video released on Twitter, Thompson was visibly uncomfortable as he heard the question which prompted him to reply,
"No,[what the] f–k. No… We did a good job. When I'm switching on him, I'm guarding him. I am never helpless on no guy in the NBA."
He added, "That's f_____ up" before requesting for the "next question." However, he didn't wait long enough and abruptly left the interview.
It was a brutal two-game loss for the Cavaliers who bowed to the Warriors in the first two games of the finals. F ollowing Game 1's loss, Thompson's team mate LeBron James also walked out of the press room after he was asked about his exchange with Smith who made an end-of-game mistake. Instead of answering the reporter, James told him to "do better tomorrow."
Tensions are high with the Cavs at a 2-0 deficit. But not all may be lost as Game 3 is set to kick off in Cleveland on June 6 with the team riding on their home court advantage to secure a win.
Please fill in your e-mail so we can share with you our top stories!