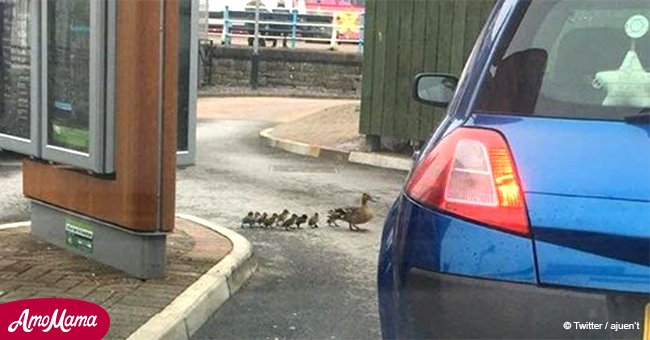 Kids distraught after seeing driver run over ducklings in McDonald's drive thru
Vicky Smith and her children, Saul and Eve, were disturbed after witnessing a motorist running over ducklings.
Lincolnshire Live reported that the family witnessed the incident while waiting at a McDonald's drive-thru in Skegness, Lincolnshire, on May 30, 2018.
A 39-year-old woman and her children were left stunned when an "evil" motorist drove over little ducklings who were on the road at the drive-thru of a fast-food joint.
Smith stared in disbelief when the driver in front of her ran over two ducklings after placing the order at the Grand Parade Restaurant. The little animals were crushed underneath the wheel of the Renault Megane.
The woman was even more distraught when the person did not show any hint of remorse, driving to the next window without looking back.
She was accompanied by her seven-year-old son, Saul, and five-year-old daughter, Eve. She said that the family was upset after the incident.
"We were completely gobsmacked – she did not even look back after she did it. My son was distraught."
Vicky Smith, Lincolnshire Live, May 31, 2018.
The mother and her children also saw the father duck looking for his little ducklings. She said she could not believe "anyone could be heartless."
Smith is certain that the driver saw the ducklings crossing the road and felt the person should have waited a few minutes to let them pass before driving forward.
The family was at Skegness to enjoy their time at the coast during the half-term holiday. She had been taking photos to take them back to Barnsley.
She had also taken a few pictures of the ducklings for her son, who has learning difficulties. She hoped he could show his classmates what he had been doing on his vacation.
She said Saul was upset after the incident. He even narrated how the woman drove over the ducklings to his grandfather.
Immediately after the accident, Smith got out of her car and told the McDonald's staff. The dead ducklings were then taken away from the road.
Please fill in your e-mail so we can share with you our top stories!