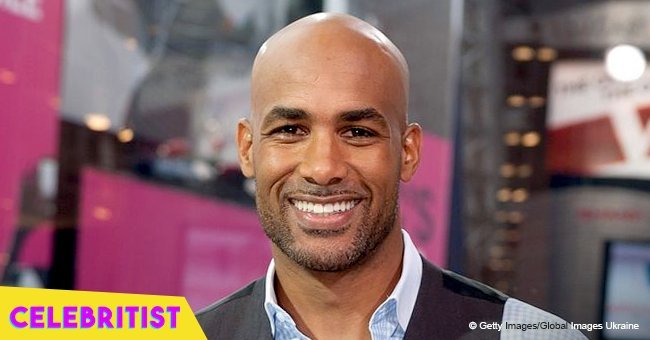 Boris Kodjoe dances with his wife in a sparkling gold dress on 13th wedding anniversary
Actor Boris Kodjoe is not only insanely attractive, but he is also romantic at heart. He and his wife, Nicole Ari Parker celebrated their 13th wedding anniversary, and Mr. Charming had fans swooning with his tribute to the love of his life.
Boris and 47-year-old Nicole met on the set of Soul Food where they were each other's love interest and took their chemistry off the set. They got married in 2005 and have been dancing together since. 13 years later, they share two lovely children: children: Daughter Sophie and son Nicolas.
In 2015, this power couple decided to open up their lives to the world by doing a talk show, "The Boris & Nicole Show".
They shared their story on The Breakfast Club Power 105.1, with Boris saying that men needed to learn to listen more and be present. As for women, he said they "have to understand that we became parents the exact same second. Because they sometimes treat us we like don't know: 'This is how you've got to do it. This is how you've got to feed them'."
Fast forward to their romantic evening out during their anniversary. Kodjoe wrote a beautiful post for his wife on their wedding anniversary.
"13 is a number that all humans share.There are 13 major joints in our body, 13 degrees the moon travels across the sky, and 13 ways I have been loving you.. ..as a man..as a friend..as the father of your children..as a fan of your craft..as an artist to his muse..as a partner..as a world traveling companion..as an admirer of your beauty..as a supporter of your dreams..as a confidant..as a guardian of your trust..as your secret place of comfort..and as a dancer with your heart and soul. For we are doing our own dance, a mysterious and adventurous one, God blessed and favored, through sickness and in health, in joy and in pain, and there's no one I'd rather share this beautiful dance with than you."
Beautiful words… A happy 13th anniversary to this beautiful couple.
Please fill in your e-mail so we can share with you our top stories!