Cicely Tyson stuns in mottled jacket posing for a photo with Vanessa Williams
Two talented women from two different generations in one epic photo. Cicely Tyson and Vanessa Williams showed some love to each in a photo shared by the singer after attending a fundraising event in which the actress was honored.
Vanessa Williams stunned her fans as she shared a beautiful photo with 93-years-old Cicely Tyson on her Instagram account, and both of them looked gorgeous. Williams in a sparkling silver dress, and Tyson in a mottled jacket with a black blouse underneath. 
The 55-years-old actress and singer expressed her gratitude for being able to bask in the company of the iconic Cicely Tyson y writing in the caption of her photo:
"About last night...singing to honoree @cicelytyson_ my "mother watts" Raising money & awareness for @helpusa always honored to bask in her legendary glow."
Vanessa made a special performance at the Help Heroes Awards Gala, an event organized by the HELP USA organization to honor some people that have been great supporters of the non-profit. While raising funds for the cause, they awarded people that have enabled them to help Americans facing homelessness and poverty.
Cicely Tyson received the "Help Heroes Education and Mentoring Award," as a gesture from the organization to thank her for being an example of greatness and courage for so many young girls over the course of her long-lasting career and life.
Beautiful night with @PrincessGraceUS .The compliments for my dress belong to the dear & talented @bmichaelAmerica pic.twitter.com/DcpTh94eeL

— Cicely Tyson Just As I Am Fan Page (@IAmCicelyTyson) November 1, 2013
This accolade is added to the many other Cicely has been getting over the last years. Just last month she placed her hands and feet in cement outside the TCL Chinese Theatre alongside other legendary stars. She admitted that the honor came as a surprise, and recalled the time when she arrived in Los Angeles with a bag full of dreams, never expecting to become the great star she is today.
"The Trip to Bountiful' w/ @IAmCicelyTyson & @VWOfficial opened today @ArtsEmerson http://t.co/LLcg12MT2H pic.twitter.com/cUyeP2pbQG" THANK YOU

— Cicely Tyson Just As I Am Fan Page (@IAmCicelyTyson) November 21, 2014
"I would look at the names of all the people who put their handprints there; it never occurred to me under any circumstances that I would be asked to do the same thing. It's a very, very great honor for me."
Despite her age, Cicely continues to stun on the screen, and she's looking forward to keeping working as long as she can. In fact, when asked by Variety if she has ever thought about retiring and have some rest, her answer was just "And do what?" which speaks a lot about her passion for acting.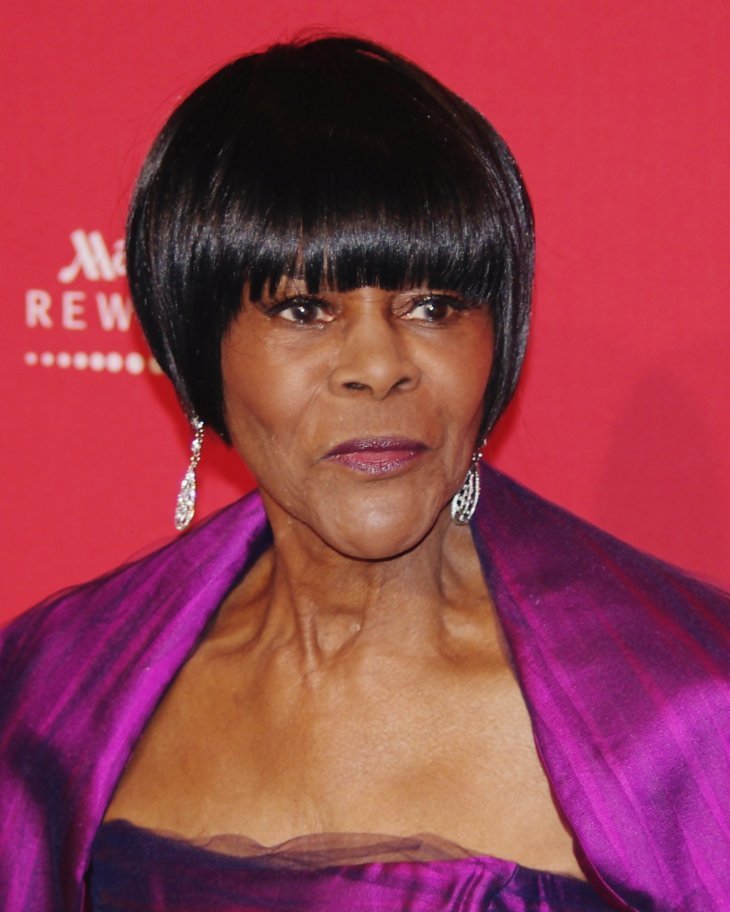 We're glad to see Cicely getting all the recognition she deserves, and we look forward to her next projects.