Daughter scared of online stalker, so dad installed hidden camera and exposed the predator
An Oklahoma father took justice into his own hands after finding out that a man was stalking his 15-year-old daughter.
When this father in Oklahoma discovered that his 15-year-old daughter was receiving inappropriate messages on Facebook from a stranger, he knew that he had to intervene in some way.
The worried father carried out an elaborate sting to catch Jeremy Dewayne Gibson, an alleged sexual predator, who pursued his teenaged daughter online and went to his home to have sex with her.
As reported by Relay Hero, the father discovered the suspicious behavior of the man through an application called FamilyTime, which can be used to monitor other cell phones.
The messages he discovered showed the slow but sure attempts of the stalker to request a face-to-face meeting with his daughter and try to convince her to accept. He also sent inappropriate images that his daughter did not want to receive.
He ran to the police to denounce this fact, but without any in person or video evidence that caught the man in a disgusting act, the agents could not help him. Then, the worried dad decided to take the matter with his own hands.
The father's heart crumbled when he realized that the sexual predator seemed to be planning to meet his daughter that night at his house. But when Gibson arrived; the father had something prepared to teach him a lesson.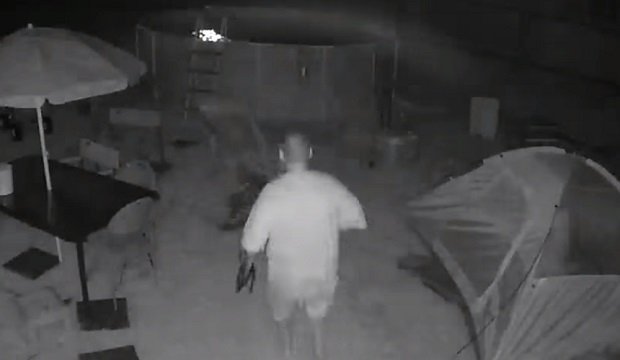 He requested the help of cousins and his wife and mounted a night vision camera, focused on a tent that he installed in his backyard. Then they went to wait, with his wife pretending to be his daughter in the store and the men who waited.
When the sexual predator arrived and went to the tent, the three men jumped to him and knocked him down! Then they turned it over and secured their hands and feet with zip ties. Then he was handed over to the authorities.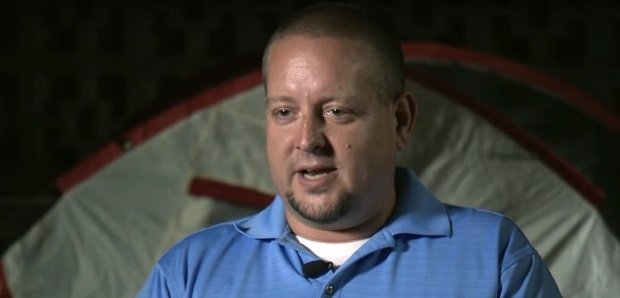 The police said they were impressed by the actions of the young woman's father and cousins, as the operation was carried out in a professional way, not harming the aggressor. Read more on our Twitter account @amomama_usa