Will Smith 'had his feelings' about son Jaden wearing skirts, reveals Jada Pinkett Smith
Will Smith and Jada Pinkett's son, Jaden Smith is not your average man. He likes skirts as he does regular pants and is not afraid of what the world thinks. What are his parents' feelings on his fashion choice?
If you a Will Smith and Jada Pinkett fan, you certainly know their children; Jaden and Willow Smith. As their mother notes, the pair is opinionated and talented, facts that we totally agree with. It is Jaden's skirt-wearing habits, though that had some fans shocked. Turns out his dad had reservations too as Jada expressed during a recent episode of the family's Red Table Talk.
 "He has his feelings on that for sure. I remember Will calling me and being like, 'Have you talked about this Jaden and him wearing a skirt?' And I said, 'Yeah I have. He's pretty happy about it.' "
Jada explained in depth her son's decision to wear skirts. She said he "talked about wanting to wear skirts to give kids the freedom, to give other people the freedom to think out of the box for themselves and not feel like in doing that that they would be bullied or be attacked in some way."
The actress, 46, gave Jaden props for doing something so utterly contrary to the norm. So, what really led Jaden to take this brave and unusual fashion move that famously landed him the brand ambassadorship of Louis Vuitton womenswear in 2016? Deeper motivation, he admitted to the table of the three women in his life – mother, sister, and grandmother. "I wore the skirts to I could look fly. That's why I wore the skirts, so everyone would say, 'He's an innovator. His head's in a different place.' "
Well, Jaden, 19, is known to defy fashion rules and has worn some f the most unexpected outfits to events, including a Batman costume to Kim Kardashian and Kanye West's wedding.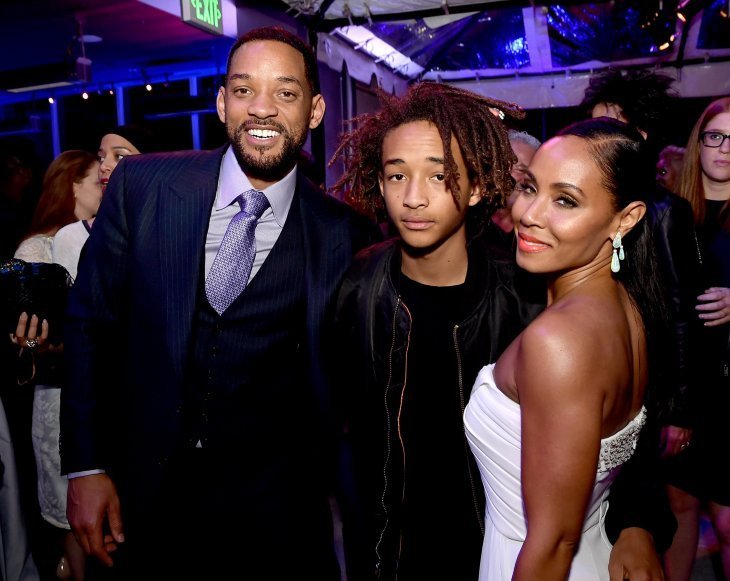 Rules are made to be broken, they say.