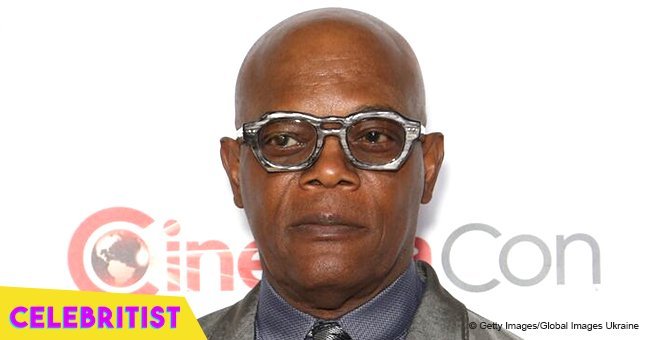 Samuel L. Jackson shared throwback photo of his mother, showing their uncanny resemblance
Eve the mighty Samuel L. Jackson has an old photo of him and his mother. And what better day to bring it up than Mothers' Day? Fans loved the throwback of the actor in his youthful days and his resemblance to the woman who gave him life.
There is no day like Mother's Day to express love to some of the most important people to each of us. Samuel L. Jackson, not to be left behind, posted a picture of him and his lovely mother dating back to when he was still a toddler. Fans marveled at the semblance between the two and complimented his mother's beauty. One said, "You have your mama's eyes," while another noted; "very beautiful lady, and you look just like her."
Looking at the picture, they do look alike!
Away from Mother's Day, Jackson is still doing great in the entertainment industry despite his 69 years. If you have been following the Marvel sequel, Black Panther, you will notice that Jackson wasn't in it. He spoke to Ellen DeGeneres about it and how "Nick Fury" ended up being the better fit for the gig.
"When they were making it, I kept saying, 'So when do I go to Wakanda?' And they were [shakes head]. Can I just walk down the street in Wakanda so they know that I know it's there? Because I know it's there. I mean, Nick Fury knows every black thing that's on the planet, so he's gotta know about Wakanda."
He may not have been in the film, but the Incredibles 2 actor is not sore about it. "I wish I had been there, but I'm really, really, really pleased with the success of that film and how it worked out and eventually I may end up in Wakanda,"
Was that a hint? Maybe a sequel is in the works.
Please fill in your e-mail so we can share with you our top stories!