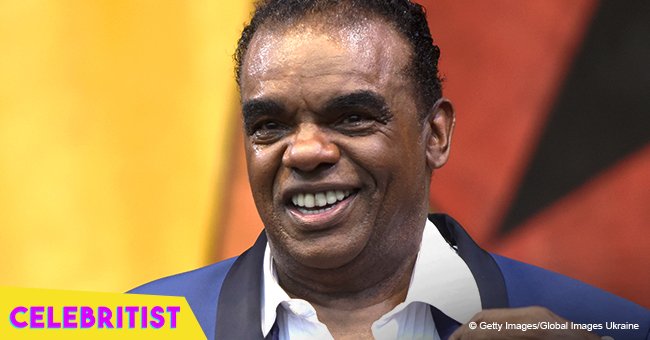 Ron Isley's young wife rocks all-pink suit next to their son
Ron Isley's wife, Kandy Isley is 35 years his junior. The couple got married in 2005 and then went on to welcome their first child two years later. Now their son is al grown and looking like more and more like his father every day.
When Ron married Kandy Isley, people questioned the sincerity of their union and rightfully so. After all, she is 35 years his junior and so they must have anticipated the talk. For her big day, Kandy wore a gown worth a whopping $15,000 and looked like a princess. Ron, giddy with excitement about the journey they were going to start together, gifted her a $3 million dollar necklace and slid a huge 14-carat diamond ring on her ring finger. It was a fairytale kind of event.
That was just the icing off the cake. The ceremony, held at the Ritzy Beverly Hills Hotel, was attended by the who-is-who in the entertainment world. The jolly couple was serenaded by George Duke, Philip Bailey, and Kid Kapri. At the time. Kandy was 28 while her new husband was 63.
Before their wedding in 2005, the pair had dated for 7 years. In an interview held at their home in St. Louis, MO, Kandy said she was attracted to her husband's gentleness.
"He's a GENTLEMEN! I mean, you're talking about romance, he puts the 'R' in romance...from fine dining, to treating a woman like a man should, with respect. As we developed a relationship, we had a lot of things in common and Ronald...even though he's older, he's young at heart."
For Ron, Kandy was knowledgeable. "She does these amazing things for me, you know. She answers a lot of questions that I need to have answers for you know and she keeps me going."
Does the age gap bother them? Not according to Kandy. "Age ain't nothing but a number," she said.
We wish the lovebirds well.
Please fill in your e-mail so we can share with you our top stories!