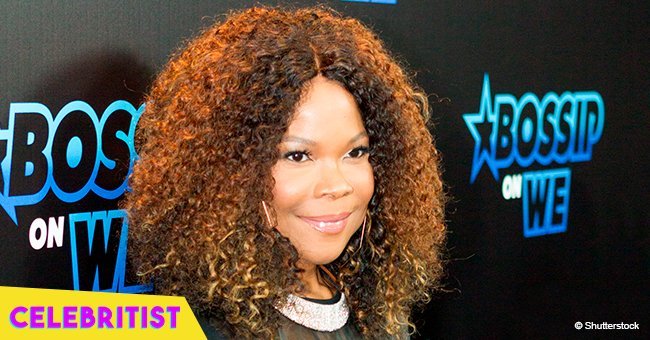 'The Haves & Have Nots' Angela Robinson posts pic with her husband after revealing they have no kids
Angela Robinson might play a villain in OWN series "The Haves & Have Nots," but in real life, she's actually a joyful and caring wife that loves to shower her husband with sweet words on social media. The couple has been together for more than two decades but they have no kids.
Angela is better known for her role as Veronica Harrington on the Oprah Winfrey Network primetime soap opera mentioned above, and she revealed that sometimes people can be mean to her on the streets thanks to her performance in the show.
Speaking to the Tallahassee Democrat a few years ago, she mentioned an instance where a fan of the show apparently took to seriously Angela's role, as she explained:
"Well, I've had someone hit me once. It was okay. It wasn't really violent. It was just really jarring at the time. This lady just came up to me and slapped me in the back and said, 'You just going to have to do better.' I was like, 'With what?' 'With your child, and I said, 'I don't have any children.' I think because of the huge success of reality TV people think they're real people. It's scripted."
The 54-years-old talented actress started her career in and off Broadway, taking roles in productions like "The Color Purple," "Dream Girls" and "The Wizard of Oz," and before taking the role that made her famous in "The Haves & Have Nots," she appeared on "Law & Order: Special Victim Units."
Angela, a graduate from Florida A&M University, has been married to actor Scott Whitehurst since 1996, and while the norm would be for them to have at least one kid already, they only have each other and their beautiful relationship.
In a recent photo the actress shared to her Instagram account posing coolly with Scott, she wrote in her caption "He makes me better. I will for sure #stalkyouinheaven ;)."
Robinson is not shy when it comes to expressing her emotions for Scott on social media, as proved by her birthday celebratory post for the man last December, where she left a heartfelt message that had fans, family and friends swooning over how pure is their love.
She wrote:
"Dear husband, your birth gave me one of the biggest gifts ever. I could stop there because you are the type of husband I would never have known how to pray for. Grace brought you and I'm grateful. However, you are a gift to so many."
And added:
"Last night as people affirmed you the common thread was: YOU as an ENCOURAGER, YOUR KINDNESS, YOUR INTELLECT, YOUR TALENT, YOUR GENEROSITY and YOUR SERVANT'S HEART. They got it all. You are a blessing to all those who encounter you. HAPPY BIRTHDAY my man."
We're glad to know that Angela and her husband have each other's back and they don't need kids to be happy together. We wish them more happiness to come in their future.
Please fill in your e-mail so we can share with you our top stories!