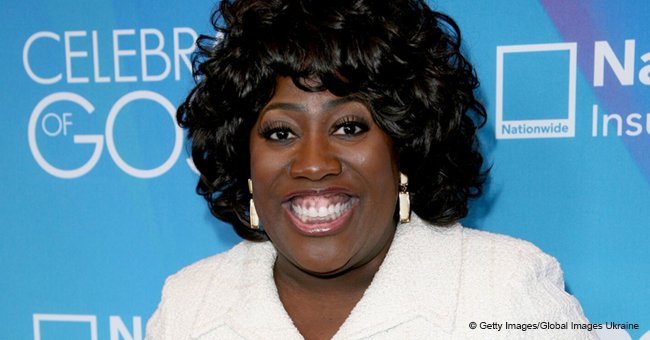 'The Talk' host Sheryl Underwood sparks backlash with joke about white people
Sheryl Underwood is known to be outspoken on The Talk. She commented that white people cannot dance on the recent episode of the show.
Co-host of the show The Talk, Sheryl Underwood, received backlash by social media users for her comment during a discussion on the Monday episode.
The panel was discussing the story about an off-duty FBI agent who dropped his gun during a backflip and accidentally shot a patron. In the course of the discussion, Underwood joked that white people are not good dancers.
The discussion on this story was followed after the panel discussed the cancellation of Rosanne. ABC canceled the rebooted series, Roseanne, after its lead star Roseanne Barr posted a racist tweet about Valerie Jarrett
Viewers of the show believed that Underwood's comments were racist and took to social media to criticize the 54-year-old African-American comedienne.
One social media user, Kim Laird, said that she was surprised that nobody on the panel flinched after Underwood's comment. She added that racism worked both ways.
The user clarified that she did not condone Barr's actions but still found Underwood's comment unnecessary. She concluded her tweet with hashtags #doublestandard and #hypocrite.
One netizen, with username Mr. Rainbow Cowboy, also shared his surprise at the lack of initiative by the rest of the panel after Underwood's comment.
He mentioned that it was shocking to hear Underwood's comment moments after the panel discussed Roseanne Barr's racist tweet on former Obama advisor Valerie Jarrett.
A follower, Hoveljo, outrightly called Underwood a racist. He believed that her comment, about the FBI agent being one of the few white people that could dance, was unnecessary.
One fan, Lisa Flick, said that she was very disappointed with Underwood and declared that she would not watch The Talk again. She recalled that she developed a complex towards dancing after she was body-shamed.
She said that Underwood's comments brought back the terrible feelings from those days.
Underwood has not responded to the backlash. According to Pop Culture, Underwood may respond to the comments in the next episode of the show.
Underwood has been a part of The Talk as a co-host since 2010. Read more about Sheryl Underwood on our Twitter account @amomama_usa.
Please fill in your e-mail so we can share with you our top stories!