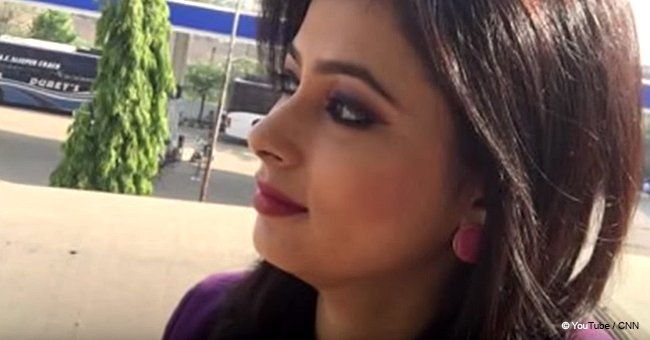 News anchor learned of her husband's death while reporting an incident on live TV
One of the biggest tragedies struck her while on-air, but she showed great strength and professionalism.
CNN uploaded a video report to YouTube that informed about Surpreet Kaur, a brave news anchor from India, who learned of her husband's death while reading the news on air.
Despite the devastating heartbreak, she continued reading the news and finished her coverage of the deadly accident that claimed the life of her husband.
Kaur was reading the morning news bulleting for the Indian channel IBC24 in Chhattisgarh state when a reporter called in to inform about a deadly road accident.
As the reported continued detailing the accident, Kaur grew increasingly suspicious that her husband, Harshad Kawade, might have been one of the victims of the crash
However, Kaur collected herself well and continued reading the news and even finished the coverage without letting anyone know the grief she went through.
Kaur broke down in tears after the broadcast was over as she informed everyone about the tragedy that struck her, the video further informed.
She called the reporter back to know more details regarding the accident before finally informing her family about the death.
Kaur was married to her husband for just about 18 months. The lived in Raipur, the capital of the state of Chhattisgarh.
According to the report, Kaur earned the huge respect and appreciation from people all over the country for showing great strength in dealing with her husband's demise and for her professionalism.
The chief minister of Chhattisgarh took to Twitter to address her 'extraordinary bravery' while also paying his respect to her husband's departed soul.
Please fill in your e-mail so we can share with you our top stories!