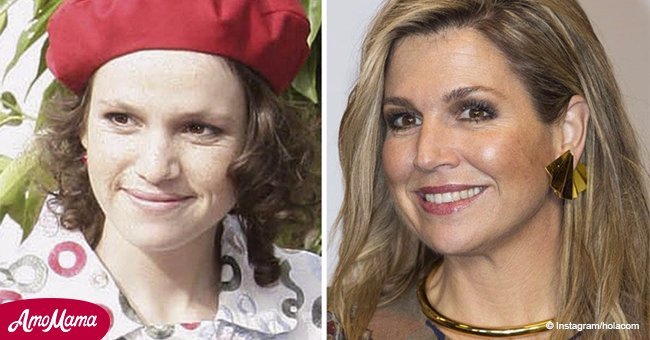 Queen Maxima of Holland's younger sister, Inés, found dead in Argentina
Queen Maxima's younger sister is deceased, a supposed suicide
Inés Zorreguieta, sister to the Queen of Holland was found dead in her apartment in Buenos Aires on the 6th of June 2018. An official spokesman for the Dutch Government said her death was an apparent suicide, and that the 33-year-old woman had a history of depression and mental health issues.
Zorreguieta's body was removed from her home by Police and a post-mortem examination is scheduled to take place to confirm the cause of death. She was a psychologist and worked on social policies for President of Argentina's office.
Queen Maxima, 47, was very close to her sister, as is patent on photos of the two posted on Instagram. Zorreguieta was the godmother of her 11-year-old daughter Princess Ariane. Queen Maxima has canceled all engagements and is set to fly to Argentina to be with her grieving family.
'The sudden passing away of Queen Maxima's sister comes as a great shock. Our thoughts and prayers are with the Queen and her family,'
The Queen was to attend Holland Festival this week, and to accompany her husband, King Willem-Alexander, on their tour of Estonia, Lithuania and Latvia next week.
Queen Maxima, the King, and their three daughters flew to Argentina last year to attend the funeral of her father, Jorge Zorreguieta, after his death from cancer at the age of 89.
Jorge Zorreguieta was not permitted to attend Maxima's wedding due to his role as Argentina's Minister of Agriculture during the National Reorganization Process.
The Minister was considered responsible for the violence perpetrated under the brutal military dictatorship led by General Jorge Rafael Videlawho ruled Argentina from 1976 to 1983.
Inés was the youngest of Jorge Zorreguieta children with his second wife María del Carmen Cerruti Carricart. The Zorreguieta family had a long history of political influence, wealth and power in their native Argentina.
Queen Maxima and her sister Inés have two brothers as well as three half-sisters, Maria, Dolores and Angeles.
Queen Maxima became the first Latin American-born queen-consort of Holland when King Willem-Alexander ascended to the throne after his mother, Queen Beatrix, abdicated in 2013.
Maxima and the then Prince met in Spain at a conference and she did not know he was a Prince of the Royal House of Orange since he introduced himself as 'Alexander.'
Though her family history sparked controversy initially, Queen Maxima has since become very popular with the people of Holland and is seen as 'one of us' by the Dutch.
Please fill in your e-mail so we can share with you our top stories!