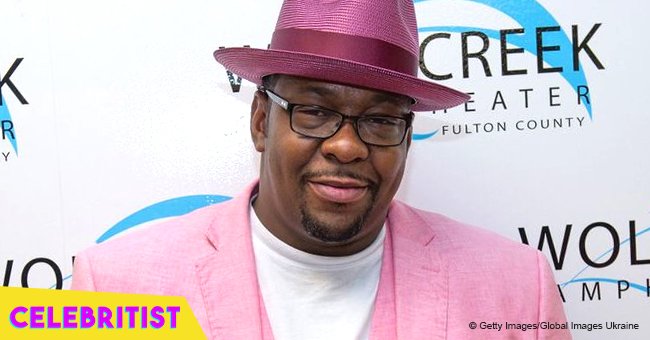 Bobby Brown shares video of daughter Bodhi's first ballet recital
Bobby Brown has gone through many tragedies in his life, but his children are for sure making his life easier and filled with love these days. The father of two posted an adorable video of his two-years-old daughter stealing the show at her school dance recital. She's already a star.
The singer is known for his tumultuous marriage with late singer Whitney Houston, and their relationship is still making it to the tabloids after her tragic death. A former member of boy group New Edition, Bobby Brown became famous in the early '80s, but his musical career was eclipsed by his personal life.
Is not a secret that Bobby and Whitney were toxic to each other. Together, they had one daughter, Bobbi Kristina, but they also were involved in drugs and alcohol addictions, as well as domestic violence. They eventually divorced in 2007.
Brown then moved on with Alicia Etheredge, with whom he married in 2012 after they had their first kid, son Cassius. In July 2015, three years after Whitney's passing, Brown lost his daughter Bobbi Kristina. Earlier that month, he had welcomed his second child with Alicia, a girl named Bodhi Jameson Rein.
The 48-years-old singer had a hard time grieving Bobbi Kristina, but the presence and love of his two kids have definitely been the comfort he needed. The little girl, Bhodi, celebrated her second birthday in July, and Brown melted hearts as he shared a video on Instagram of them slow dancing at her birthday party.
Now, he's melting hearts again, this time with a video of Bhodi's school dance recital, where the little girl stole the show with her spins and adorable smiles. Dancing to "True Love Kiss" of Disney's "Enchanted" soundtrack, Bhodi owned the stage proving that music runs in her veins.
The proud father wrote in his caption:
"My Bodhi's 1st ballet recital #mybabiesfirstrecital #BodhiBrown #Twinkletoes #ballet #blackgirlsrock"
Bhodi is not the only one showing off her talent in the family. Cassius is also proving that he's got what it takes as he won his first dance competition last year, and his father was there to show how proud he is of the handsome young boy.
Cassius and Bhodi changed Bobby's life for the best, and we're glad to know that he's such a dedicated and loving father despite all he's been through.
Please fill in your e-mail so we can share with you our top stories!