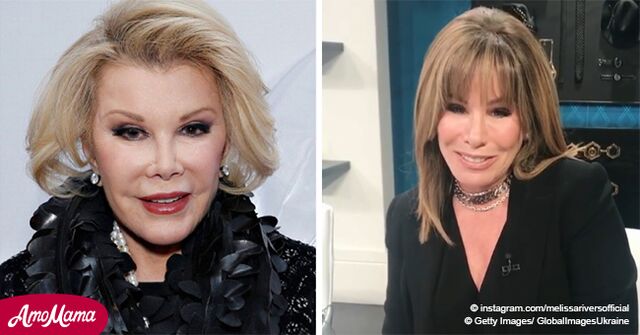 Joan Rivers' grandson Cooper is her 'greatest legacy'
Acclaimed actor, comedian, and producer, Joan Rivers, passed away four years ago, but her memory lives on, and her family is determined to preserve her legacy.
She passed away from cerebral hypoxia on 24th September 2014 at the Mount Sinai Hospital in New York. She was 81 years old and her ashes were scattered in Wyoming.
In an exclusive interview with People, her 50-year-old daughter, Melissa Rivers, said her mother influences are still felt every day, and she left an impact on Melissa's parenting style.
"I really notice my mom in my parenting. I'll say something, and as soon as the words come out of my mouth, I'm like, 'Wow. I sound just like my mom!'"
Melissa Rivers, People, June 2, 2018.
Melissa believes that she is 'a fair mom' to 17-year-old Cooper, but that she will cause his life 'to crash down' around him if he pushes her too far.
It's important to raise Cooper in a way that her mother would approve. According to Melissa, raising "a good and decent child is the best legacy that" she can give her mother.
She is proud of Cooper, stating that he gives back to the community and understand the importance of doing good to everybody who crosses his path.
"Cooper is my mother's greatest legacy," she proudly proclaims. The family discusses the importance of her values often, and Cooper understands what it entails.
Her son knows how fortunate he is to be given the opportunities that his family's fame affords him and his mother makes sure that he never loses sight of that.
"We're not entitled to anything," she explains and adds that her mother worked hard to achieve the type of life she wanted. Those are the same values that Melissa is teaching Cooper.
For more inspirational stories and parenting tips, follow our Twitter account, AmoMama USA.
Please fill in your e-mail so we can share with you our top stories!