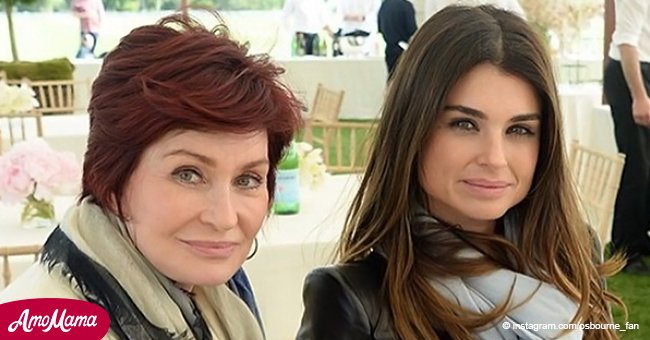 Sharon Osbourne reveals biggest regret regarding daughter Aimee
Co-host of The Talk, Sharon Osbourne, revealed a decision she regretted when she was filming the reality series The Osbournes in her house.
On Tuesday night's episode of The Talk, Sharon Osbourne opened up about the time when she let her daughter Aimee move out of the house because she was annoyed having cameras surrounding her house.
Aimee was only 16 years old when Osbourne let Aimee decide to move out of the house. The 65-year-old revealed that Aimee did not want to grow up in front of the camera and the idea of a reality show was appalling to her.
Although Aimee was happy moving out, it broke Osbourne's heart. Osbourne opened up after discussing Jada Pinkett Smith's heartbreak story following her son Jaden Smith's decision to move out when he was 15.
Jada shared on her Facebook show Red Table Talk that she remembered the day Jaden moved out vividly. The 46-year-old actress described the incident as one of the most heartbreaking moments of her life.
The table had Jada Pinkett Smith, her mother Adrienne Banfield-Jones, her son Jaden Smith, and her daughter Willow Smith, discussing the difference between parenting between two generations of the family.
Jada recalled the time when Jaden said to her that he had to leave the house to live his own life. Despite the sinking feeling that she experienced, Jada believed that Jaden was right to move out.
Jaden added that moving out gives a person a new perspective on life and also makes one appreciate being at home, sharing quality time with one's parents and with the family.
Aimee and Jaden shared the common thread of getting away from the cameras and the Hollywood bubble built by their famous parents.
Osbourne married metal band Black Sabbath lead singer Ozzy Osbourne in 1982. The couple has three children, 34-year-old Aimee, 33-year-old Kelly and 32-year-old Jack.
Read more about Sharon Osbourne on our Twitter account @amomama_usa.
Please fill in your e-mail so we can share with you our top stories!