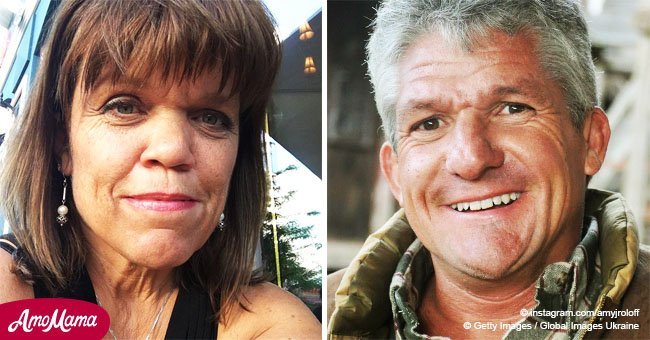 Radar Online: Amy Roloff may leave the farm because of former husband, Matt
While Matt Roloff is considering starting a new lease of life with his girlfriend, Amy Roloff is wondering whether it is time for her to leave the farm as well.
The most recent episode of Little People Big World revealed the possibilities of multiple new beginnings for members of the Roloff family.
Matt Roloff was seen sharing that one of his acquaintances, who was a local legislator, suggested that he should run for the Senate in Oregon.
Matt was pleased with the idea, deeming it an honor. He asserted that he had been involved in a bit of politics in the past and was passionate about a few topics.
However, he added that being Senator was a job which required commitment and sacrifice.
While he was not decisive on whether to start a mainstream political career, Matt certainly sounded intrigued and stated that he was going to think about the opportunity seriously.
Amy did not seem entirely convinced about the proposition, and she reminded Matt that his past DUI charges could possibly hurt his chances if he ran for the Senate.
On the other hand, Matt's girlfriend Caryn had other concerns. While she assured Matt that he would do a great job as a Senator, she urged him to think twice about his commitments.
In the episode, Matt spoke about his plan to travel to Arizona with Caryn to unwind and would also have time to think about his friend's suggestion.
On hearing Caryn's opinion, Matt acknowledged that although the political run was an appealing idea, his relationship with Caryn was more important to him.
Meanwhile, Amy gave thought to the repercussions of Matt's decision. She stated that the future of the farm was uncertain.
She acknowledged that although the home was filled with memories, where she has raised her children and hosted many family celebrations, she doubted whether any new memories could be made on their farm.
She added that it would be tough to run the farm without her former husband if he moved away. Thinking about what the change would mean for her, she expressed her regret of not having taken time to think for herself along the years.
Overcome with emotion, Amy stated that although it was her only home in Oregon, she would have to consider giving it up and moving on to the next chapter of her life.
Please fill in your e-mail so we can share with you our top stories!