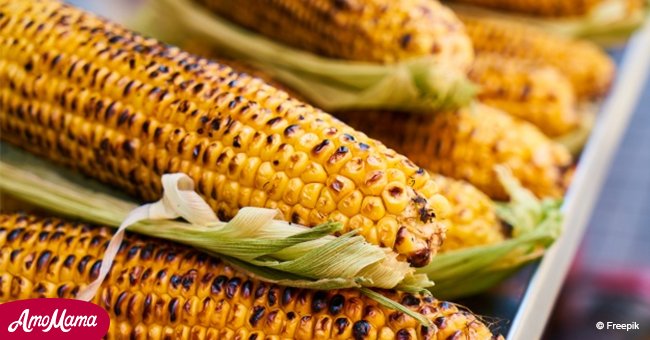 Try these simple ingredients for a new and exciting way to cook corn
Fans of corn on the cob will love these new and exciting recipes
For thousands of years, people have been eating and loving corn. This succulent kernel is a staple in many parts of the world, not just for its nutritional properties, but because it's delicious.
Corn isn't just delicious and nutritious, it is also gluten-free which makes it a perfect option since gluten-intolerance is becoming more and more prevalent.
Corn can be ground into flour, fried, boiled, braised, grilled and popped; but one of the most popular ways of consuming this delicious member of the Gramineae (or grass) family, is gnawing the juicy kernels directly off the cob.
Here you will find several different ways of cooking and serving corn-on-the-cob and make it into a culinary adventure for your family and guests.
A Must-Try Recipe For Corn-On-The-Cob
One of the classic ways of preparing corn-on-the-cob is to boil the ears in water until they are tender. A suggestion that takes this simple dish to the next level is to add a cup of milk and a stick of butter to the boiling water before adding the corn and cooking it for 10 minutes.
Microwave For Quick Cooking And Easy Shucking
Place the unhusked ear of corn in the microwave oven for 3 to 4 minutes until it is soft to the touch. The husks and the corn-silk should fall off, and leave you with a perfectly cooked cob. Add butter and salt after cooking, and eat it while it is still hot.
Bacon-Wrapped Corn Recipes
Barbecuing corn becomes a culinary adventure once you wrap that sugar-corn ear in bacon, with tips supplied by the Spend With Pennies blog.
1. Simple Bacon-Wrapped Corn
Season the corn with pepper and then wrap it in bacon slices, encase it in foil and barbecue. Eat as a meal in its own right or as a side dish for grilled meat, hot dogs or hamburgers suggests Unsophisticook.com.
2. Sweet And Spicy Corn On The Cob
Follow the indications as above, but before wrapping the ear in the bacon, drizzle the corn with honey.
3. Bacon And Jalapeno Corn On The Cob
Before covering your corn with bacon, add a layer of thinly sliced jalapeno to add a spicy zing to your corn-on-the-cob. The complete recipe on the Blackberry Babe website.
Get more delicious recipes and cooking hacks on our Twitter account @amomama_usa.
Please fill in your e-mail so we can share with you our top stories!