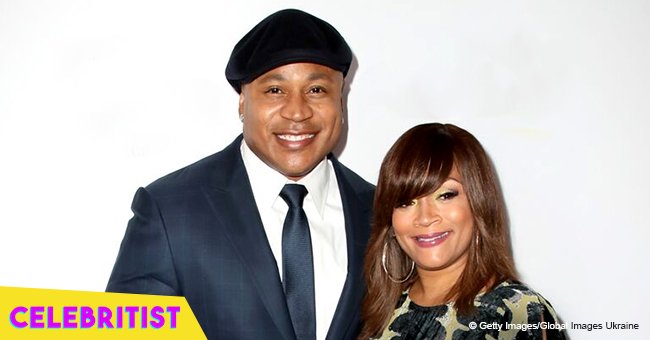 LL Cool J's wife stuns with all-denim outfit and purple accessories in recent picture
Step one to looking stylish and standing out: find the perfect pair of denim and rock it as only you can. Step two: find the perfect headgear for authenticity. Step Three: take a picture for your Insta fans. That was exactly what JJ Cool J's wife did a few days ago.
LL Cool J's wife, Simone Smith, knows how to make a fashion statement and catch people's attention. In a recent outing, she stepped out dressed in denim with a head wrapper and she looked as stunning as she does on the red carpet.
In 2004, Simone was diagnosed with bone cancer, a disease that threatened to end her glamorous life. Her husband, LL Cool J, stopped what he was doing to be with his wife during her hour of need. In honor of her status, he started a charity drive that is aimed at raising money towards finding the cure for the deadly disease.
Speaking about the couple's charity and her condition, Smith said;
"I have a piece of jewelry, that when it's purchased, proceeds go towards the American Cancer Society. The reason why I did that is because back in 2004, I had a very invasive surgery done because they found a chondrosarcoma tumor in my tibia bone. So I had an invasive surgery called microvasuclar reconstructive surgery, and they had to remove my whole tibia bone and replace it with my fibular bone from my left leg. It took me almost 2 1/2 years to learn how to walk again."
On finding the cure for cancer, the rapper lent his thoughts. "Economics is always a big issue . . . and that is a bigger issue that affects everything — health, food, nutrition and education. That is a much bigger discussion that I can't do in a sound bite right now. But I will say this is really important that we do research — because that is the only way that we can find a cure — and if we find a cure, then we can figure out to make sure all the people who need the cure have it."
They both have been with each other through the good and tough times and it's heartwarming to see them together after so many years.
Please fill in your e-mail so we can share with you our top stories!