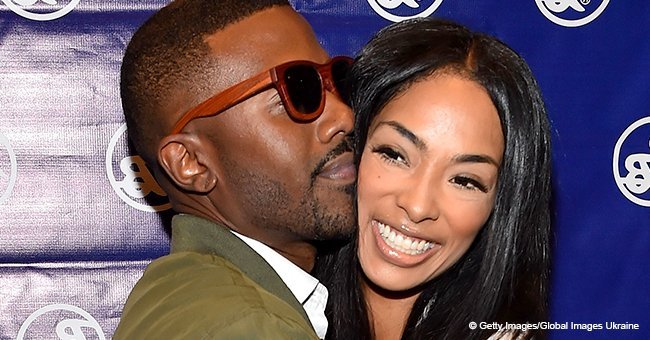 Ray J is all smiles in recent picture with daughter Melody and his wife
Ray J is definitely loving fatherhood as he posted yet another photo of himself smiling with his daughter Melody and wife Princess on Instagram.
The 37-year-old singer has been sharing a ton of photos on Instagram, showing off his adorable newborn daughter Melody Love Norwood, whom he welcomed with his wife Princess Love last May 22.
Last Saturday, he shared a photograph gushing about how proud he was of being a father
"Proudest DAD on the planet! Can't explain the feeling - no words could mean it! I understand what parents feel now and why the love and bond is from God above!"
Both Ray and Princess have been open about their new life as a small family, sharing bits and pieces on their respective social media pages. Being first time parents, the amount of love they feel for their child is overflowing, and they evidently could not be happier with their lives.
"I love my daughter sooo much and I can't thank God enough for givin this #blessing to @princesslove and me!!! U can start calling me the best #dad in history!! Never had a feeling like this IN MY LIFE i'm so grateful for what Ive been blessed with! my beautiful baby girl! truly life changin #familyfirst #NewDad"
In one of his Instagram posts, the proud father shared the name of their baby girl, revealing it to be Melody Love Norwood. The beautifully written caption of his post shared how his daughter has taught him the true meaning of love, saying that God is moving through him with so much love.
""Melody Love Norwood" the most beautiful girl in the World!!! I Never thought I would feel God move thru me like this!!! You are my heart and soul!! I will die 4 you! You are the true meaning of love! Your sooooo special I couldnt stop cryin when you were born. I will be there 4 you every minute of the way. I will be the best Dad in history! Thank you God for giving me some1 to really live 4! @princesslove I will be with u 4ever and i love you and respect you to another level! (click the link in my Bio) to see more pics of my baby girl- a gift from #GOD #NewDad #DaddyslittleGirl"
Ray J and Princess Love have been married since 2016, and a good two years later, they have finally been blessed with a baby girl. The two parents couldn't be happier.
Please fill in your e-mail so we can share with you our top stories!