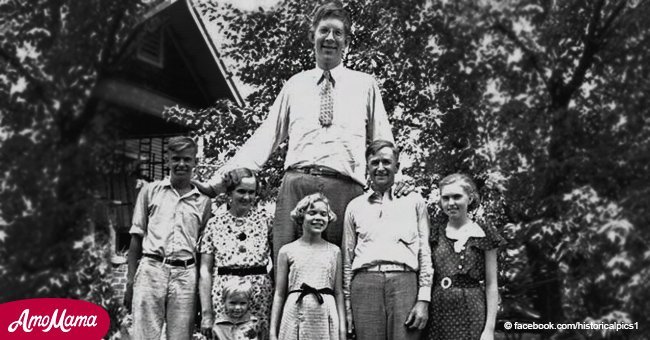 Rare footage of the tallest man ever recorded in medical history
Robert Pershing Wadlow, at 8ft 11.1 in, was the tallest man in medical history to walk the earth.
Guinness World Records reported that Wadlow, who was born in Alton, Illinois, was last measured on June 27, 1940.
There is indisputable evidence that Wadlow was the tallest man recorded in medical history. Born at 6.30 a.m. on February 22, 1918, was also known as the Alton Giant and the Giant of Illinois.
When last measured, Wadlow was found to be 2.72 m (8ft 11.1 inches) tall on June 27, 1940.
His greatest recorded weight was 222.71 kg (35 stone 1lb) on his 21st birthday. At the time of his death, he weighed 199 kg (31st 5lb).
Source: Wikimedia Common
His peak daily food consumption was more than three times the amount recommended for average-sized males – 8000 calories.
Waldon had an arm span of 2.88 m (9ft 5.75 in), while his hands measured 32.4 cm (12.75 in) from the tip of the middle finger to his wrist. His shoe size was a staggering 37AA (47 cm long).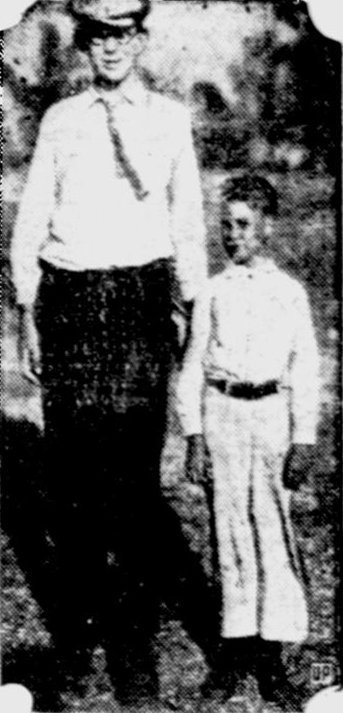 Source: Wikimedia Common
He continued to grow even in his adulthood due to hyperplasia of his pituitary gland resulting in an abnormally high level of human growth hormone.
His elementary school made a special desk for him due to his size. After graduating from Alton High School in 1936, he enrolled in Shurtleff College to study law.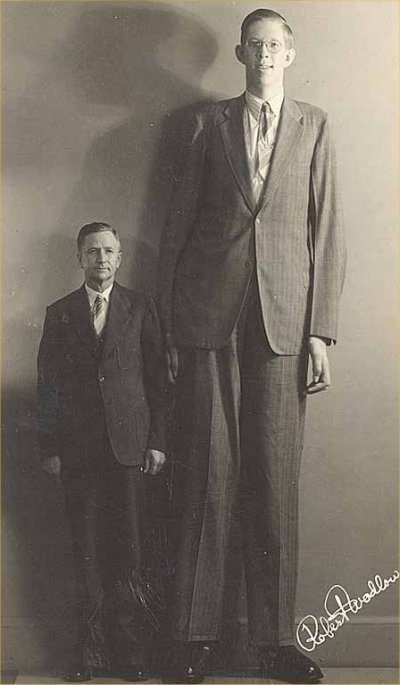 Source: Wikimedia Common
Born to Harold Franklin and Addie Wadlow, he was the oldest of five children and was taller than his father by the age of eight.
The family was surprised when he carried his father up the stairs of their home at the age of nine. Harold, who later became Mayor of Alton, stood 1.8 m (5ft 11in) and weighed 77kg (170lb).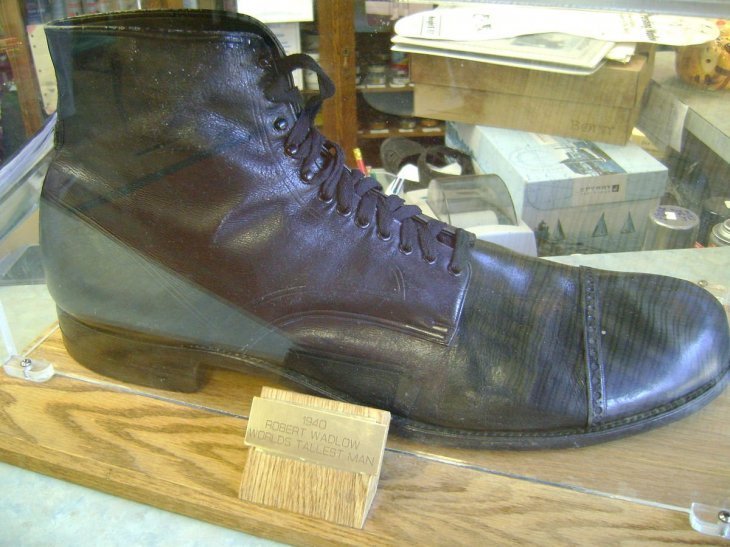 Source: Wikimedia Common
Waldow's size soon began to take its toll on him. Though he never used a wheelchair, he had to fit braces in his legs to walk and had little feeling in his legs and feet.
He died in a hotel in Manistee, Michigan, on July 15, 1940. His end was brought about due to a septic blister on his right ankle caused by a brace. It was fitted poorly by doctors only a week earlier.
He was buried in a coffin measuring 3.28m (10ft 9in) long, 81 cm (32 in) wide, and 76 cm (30 in) deep.
The family was to celebrate his paternal grandparents' golden wedding. Unfortunately, he could not attend the party.
His last words were, "The doctor says I won't get home for the...celebrations."
Before Wadlow was declared the tallest man, another American, Bernard Coyne, held the record for 20 years. He was measured 248 cm in 1921. Waldow took over the title just 18 days before his death.
The tallest man alive is Sultan Kosen from Turkey. He stands 251 cm (8ft 2.8in) and was declared the tallest in 2011. He took the title from Xi Shun from China, who measured 236 cm (7ft 8.95in) in height in 2005.
Please fill in your e-mail so we can share with you our top stories!