Prince George and Princess Charlotte steal the show at Trooping the Colour celebrations
4-year-old Prince George and 3-year-old Princess Charlotte caught the public's attention as they effortlessly looked adorable during the Trooping the Colour celebrations.
The entire Royal Family stepped out onto the balcony of Buckingham Palace on June 9, 2018, with the two kids sharing the spotlight as they waved and said hello to the crowd.
The balcony appearance was Princess Charlotte's third one. She may have already been used to it since she expertly waved and smiled to all the people watching the Royals below.
Prince George also looked excited especially when the Royal Air Force flew past the palace to commemorate the celebrations.
Prince William and Kate Middleton's youngest child, Prince Louis, who is only about 6 weeks old, was not present to witness the festivities.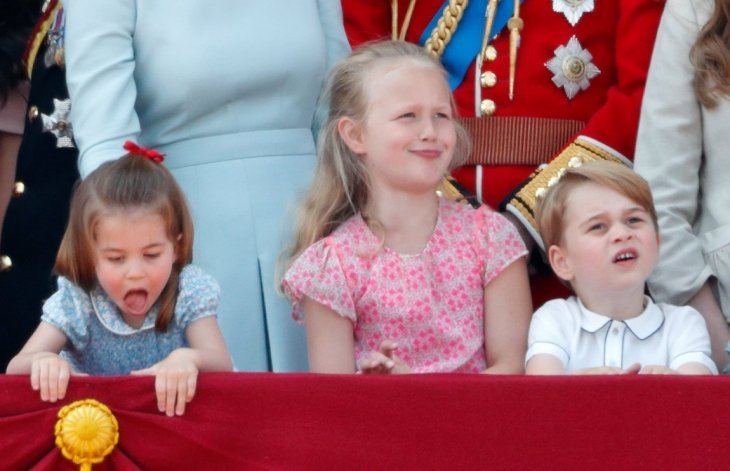 A special moment during the balcony appearance was when Prince George's older cousin, Savannah Phillips, covered his mouth in an attempt to contain the Prince's excitement during the fly past.
Another memorable moment was when Princess Charlotte slipped and almost fell to her knees. Luckily, her mother, Middleton, was quick enough to stop her daughter from completely falling.
Princess Charlotte cried a bit and Middleton picked her up to give her a consoling and motherly hug. After a short while, Middleton placed her back down and all was good for the little princess.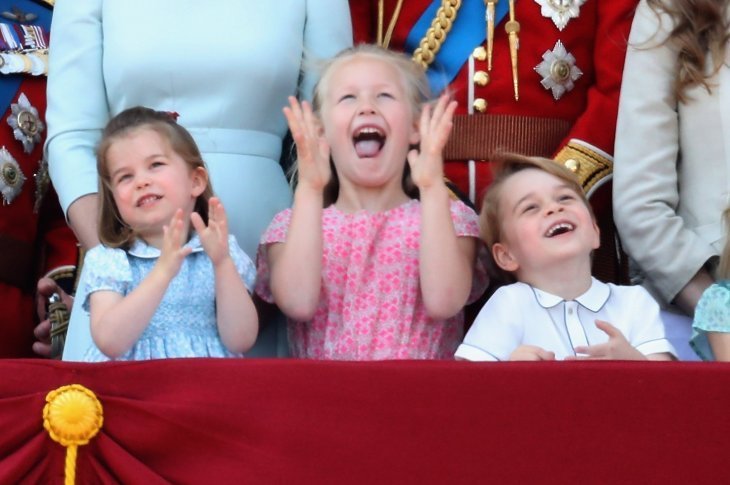 The festivities as to celebrate Queen Elizabeth's 92nd birthday. Her birthday is annually celebrated and is one of the most lavish and festive royal events of the entire year.
Although the Queen's actual birth date is April 21st, the recent celebration was merry nonetheless.
The grand military parade takes place on June each year and has become a national statement of pageantry to honor each British monarch's official birthday.
The recent balcony appearance at the Buckingham Palace showed the entire Royal Family together as one, including first-timer Meghan Markle, who is the brand new wife of Prince Harry.
For more updates about the British Royal Family, visit our Twitter account, @amomama_usa.