Pregnant Joanna Gaines shows off baby bump at book-themed baby shower
Joanna Gaines' friends threw her a baby shower aligned with one of her loves: books. The reality star shared some images on social media of the recent event.
On Instagram, Joanna revealed that her baby shower was decorated with huge books. The event was to celebrate her pregnancy with her fifth child.
Joanna's baby shower celebration included an Instagram picture of her sitting on a huge pile of books. The star was also surrounded by balloons in shades of blue, green, yellow and white.
The reality star was seen smiling in a fitted black dress that showed off her baby bump. Joanna, 40, completed her look with a multicolored shawl and clog sandals.
On her Saturday post, the star wrote, 'Feelin' the love … now I just need to figure out how to shove these books in my car so I can get them to the farm! #babygotbooks.'
Joanna and husband Chip Gaines, 43, are already parents to Drake 13, Ella, 11, Duke, 9, and, Emmie Kay, 8. They announced that they were expecting a son in January.
'I like big books and I cannot lie…- Blown away by the creativity and thoughtfulness of my friends- just the cutest book shower ever for baby Gaines!'
Joanna Gaines, Instagram, June 9, 2018
In another Instagram post, Chip revealed that they would now be a party of 7, meaning they were pregnant. He added a photo where he cradled his fake baby bump while Joanna showed off hers under a gray sweater.
Chip went on to reveal that they were expecting a boy. He appeared asking a child named Gage to help him to come up with a name starting with the letter D like his other sons.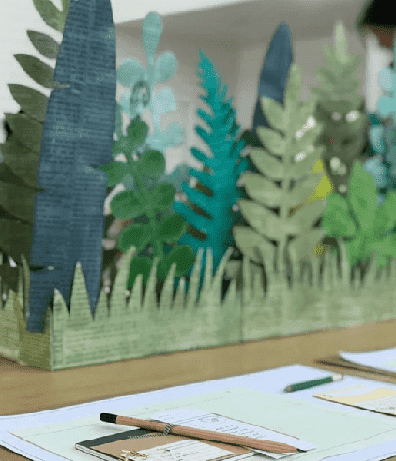 On Friday the couple shared a joke with their fans regarding them giving their son a workout. Chip tweeted that in the morning he'd given his wife quite a laugh that baby number 5 twisted his ankle.
For more on this story go to our Twitter account @amomama_usa.