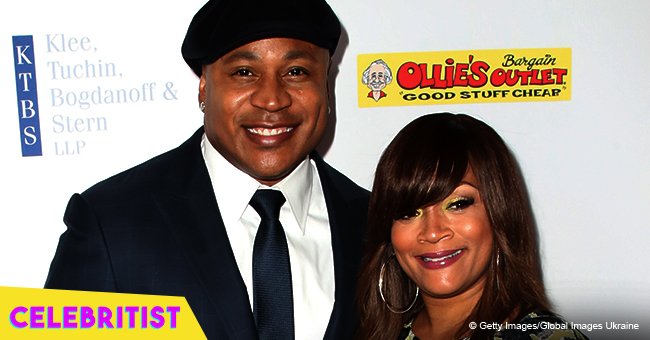 LL Cool J and wife glow with pride in photo with daughter who graduates from high school
Nina Smith, LL Cool J's youngest daughter graduated high school and her parents took to social media to announce their pride. Nina's mom, Simone Smith agonized on how fast she has grown while at the same time telling the world how proud she is.
Nina Smith, LL Cool J and Nicole Smiths youngest is officially a high school graduate on her way to college in a few months. Her mom took to social media to reminisce her daughter's younger days and wish her well in the future that is unfolding.
In the picture, Nina who is in a black dress and strappy heels is sandwiched by her parents who are both smiling for the camera. She has her diploma in her hand with the graduation gown draped, over her arms. Her smile matches that of her parents.
To capture her emotions upon seeing her youngest take a new step in her life, Nicole accompanied the photo with a beautiful caption;
"Today was bittersweet for me. Our baby @ninabandzz the baby of the Smith bunch is officially a high school graduate. Nina Beanz we are so PROUD of you!! Raising you has been a pleasure. You spoke in full sentences before you were 2 years old. You always woke up singing and went to bed singing. You walked better than me in high heels at the age of 4. Sweet, Smart & Sassy. In a couple of months you'll be off to college to focus on your craft. Remember to always stay PRAYED up and talk to GOD. Work hard. Surround yourself with winners babygirl YOU ARE BLESSED. YOU ARE A STAR."
Over 25,000 fans liked the photo with several of them wishing Nina a great journey ahead.
Whether Nina will be taking in her dad's footsteps is yet to be seen. LL, who started rapping at the tender age of 9 has been a force to reckon with for over 30 years and has been nurturing young rappers along the way. For the 50-year-old rapper, his art was the only way he could stay out of trouble on the ghetto.
LL and Nicole have been married for over 20 years, and are parents to four children; Najee Laurent Todd Eugene Smith, Nina Simone Smith, Samaria Leah Wisdom Smith, and Italia Anita Maria Smith.
Please fill in your e-mail so we can share with you our top stories!