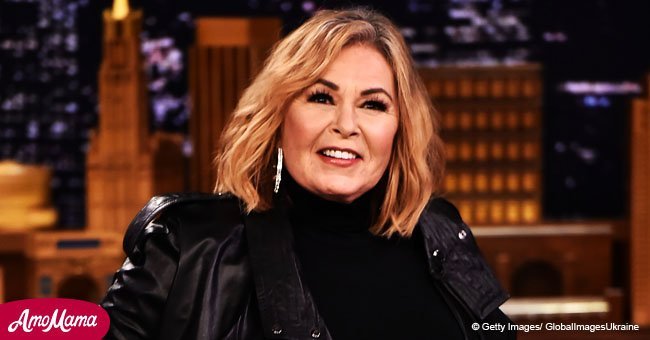 Rosanne Barr seen breaking down in tears outside her parents' home
The infamous comedian was spotted breaking down as she attempts to spend some time away from the spotlight.
Roseanne Barr was spotted by Daily Mail breaking into tears outside her parents home in Salt Lake City, Utah while speaking to someone on the phone.
She was spotted looking deeply upset only a few weeks after the cancelation of her hit show, Roseanne, due to her racist tweets about Valerie Jarret.
Barr was wearing a bright blue and purple dress as she spoke on the phone, walking around outside her parents' home.
The source spotted her holding her hand often to her face looking in much distress. At a point, she was even seen wiping the tears from her eyes with her arms.
The exact reason for her distress or the topic of discussion on the phone is not known. But looking at her current situation, she has plenty of reasons to worry.
Following the cancellation of her show, she has not only received a wide criticism but now it also looks like she may lose a lot of money as well.
The online source informed that the television network, ABC, may not pay the full compensation for her canceled sitcom.
They are 'keen to block' any payments that are due to Barr after her humiliating tweet that affected the network's reputation as well.
Barr allegedly earned around $250,000 on each episode and is expected to lose more than $3million following the scandal.
Amid all the speculation, the network might be planning a spin-off of the show focusing around the story of Sara Gilbert's character, who is the daughter of Barr's character on Roseanne.
Gilbert was one of the first people from the set of Roseanne to voice her disapproval about Barr's tweets, which she termed as 'abhorrent.'
Barr, accompanied by her partner, Johnny Argent, is currently keeping a low-profile while living at her parents' home.
Please fill in your e-mail so we can share with you our top stories!