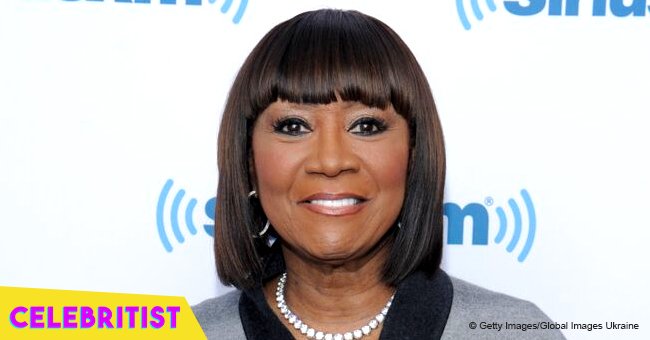 Patti LaBelle stuns in red and black outfit in recent picture with much younger boyfriend
Patti LaBelle proudly stepped out in a stunning red and black outfit with her boyfriend who is 30 years her junior. The couple attended a UJA Federation luncheon in celebration of Troy Carter.
While Patti LaBelle is used to attending events alone, she made sure to bring her plus one, boyfriend Eric Seats, to the UJA Federation luncheon in celebration of Troy Carter. He and Daniel Ek of Spotify were set to win the honors of "Music Visionary of the Year" during the luncheon.
In a photo op, Patti looked gorgeous in a bright red top which she paired with black jeans. Her neatly kept hair fell right on her shoulders, with her straight bangs falling on her forehead. Her boyfriend was not directly beside her, but instead stayed at the side. He looked neatly kept in a white collared top, and a blazer.
"I had a great time with family and friends celebrating Troy Carter at the @UJAfedNY luncheon today! Congratulations to Troy and Daniel Ek of @Spotify on their Music Visionary of the Year honors! #UJAmusic"
Patti LaBelle, 71, and her 41-year-old drummer Eric Seats have been dating for the past year and a half.
"She tried to keep it quiet, but everyone around her has figured things out now. She's completely smitten with him and they spend so much time together."
According to Daily Mail UK, even before LaBelle got out of her previous relationship, she already found Seats attractive. After her breakup, she started to talk to him after her shows. One of their sources claimed:
"It wasn't long before he was helping her heal her broken heart. He made her feel at ease and she loved that he had such a vast experience working in the music business."
Eventually, Eric fell inlove as well, packed his bags, and moved across the coutntry just to be with his new girlfriend. He relocated from Los Angeles to Philadelphia, where LaBelle is currently based.
"Patti was so happy he moved to Philly with her. She loves having him with her all the time. She even has a big portrait of the two of them up on her wall in her bedroom."
Eric Seats has impressively toured with a number of big stars, including Stevie Wonder, Mary J. Blige, Timbaland, and Missy Elliot. He also helped producing songs for Destiny's Child, Aaliyah, 702, and Tank. Meanwhile, his diva girlfriend Patti LaBelle has two Grammy awards, and two American Music Awards for her R&B hits like "If Only You Knew" and "The Right Kinda Lover".
Patti was once previously engaged to Otis Williams of The Temptations, and was married to former school teacher turned manager, Armstead Edwards for 31 years. While the couple divorced in 2000, they shared a son, Zuri, who serves as Patti's current manager.
Please fill in your e-mail so we can share with you our top stories!