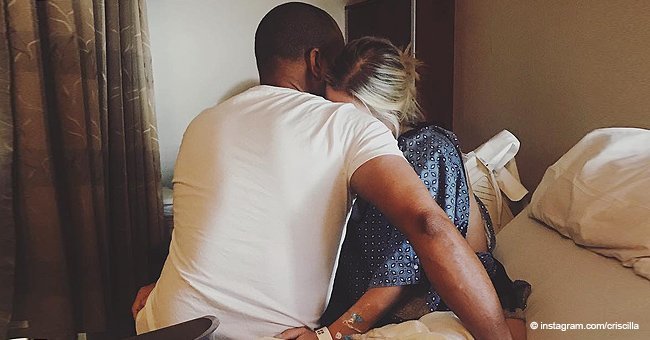 Country singer asks for prayers for wife who was hospitalized
This week country singer, Coffey Anderson took to social media to ask her prayers for his wife. Criscilla Anderson has been in the hospital since last week.
A mass was found in her colon. Coffey took to Instagram to update fans on his wife's status and the progress that was being made to help heal her.
Coffey Anderson is known as a popular YouTube personality and competitor on Nashville Star. On Tuesday he took to Instagram to post a photo of Criscilla, his wife, resting in a hospital bed while holding his hand.
'We are waiting on results from some tests, she has been through more needle poking, blood taking, and worse things than I've ever heard of someone having,' the country singer informed his fans
The star also shared that he would sit with her feeling helpless at times but still believed that God was faithful. He then asked his followers to take a second when they're at a stoplight, looking for their phones, or waiting on an elevator to say a prayer.
Later on in the day, he posted an update. He revealed that a procedure had helped relieve some of his wife's pain and that surgery was scheduled for Wednesday in which a mass was going to be removed.
'The first procedure has helped ease her pain and discomfort within an hour of her coming out of recovery. Second procedure (Surgery) tomorrow scheduled to remove a mass. Thank you for your prayers.** -Coffey'
Criscilla had previously posted on her own Instagram a message that revealed that she had been hospitalized since the middle of last week. On Sunday she went on the social media site to praise her husband and thank him for his support.
She shared that he has been her rock through all of the trials. On the third day in the hospital, he had brought in her mother, flown in her best friend, called up their family village, and kept their family in the loop.
She added that he'd also weaned their daughter Everleigh from nursing and fought for answers from their amazing doctors and nurses. Criscilla confessed that he'd done all those things while being loving to her.
The country singer's wife called him her hero before thanking him for being himself. She added that a mass or blockage had been found in her colon.
Criscilla shared that doctors didn't think it was cancer, but suspected Crohn's disease. She appeared to be in pain at the time as she ended her post by asking for relief.
For more on this story go to our Twitter account @amomama_usa.
Please fill in your e-mail so we can share with you our top stories!