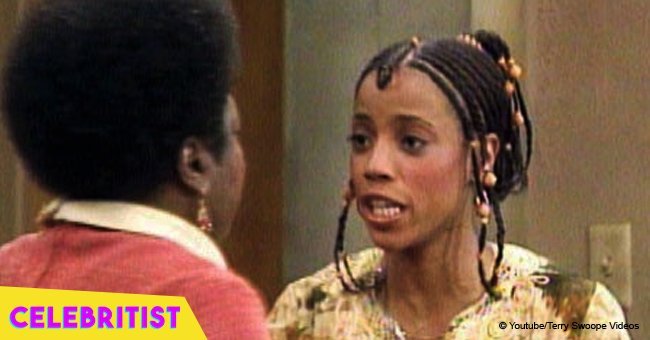 'Good Times' Thelma warms hearts with photo of look-alike adult daughter, and friend Peabo Bryson
If you remember the beautiful young girl from Good Times, you will see now that almost 40 years later the actress' daughter looks just the same as her mother when she played her character on the series.
The first Black female character to play a teenager in a Black family on national television was the talented Bern Nadette Stanis. She played the role of Thelma Ann Evans on the CBS sitcom Good Times from February 1974 to August 1979.
The sitcom went about an African-American family surviving life in the projects of Chicago. She was the beautiful young teen that every Black boy fantasized about. When the show ended, Bern Nadette went back to school to finish up her education.
That kind of determination is what Bern Nadette tried to teach her daughters; to appreciate the opportunity of going to the University and get a diploma. Her youngest daughter followed her example.
Bern Nadette's second daughter, Brittany Rose, is already 23 years old. She graduated from Hampton University, class of 2017, and she looks just like a throwback version of how her Mom looked during her Good Times era.
As you can see in the pictures of her Instagram, the actress is a very proud mother. On last Mother's Day, Brittany and Bern Nadette took a mom-daughter photo in which the television star is holding a beautiful flower bouquet, a lovely present from Brittany.
"Thelma's" daughter captioned the picture with a heart-melting message: "I am a strong woman because a strong woman raised me. I thank God every day for blessing me with you mommy."
"I would not be the women I am today without you and your guidance in everything I do. I love you so much happy Mother's Day to my queen #blessed #loveyou #foreverandalways #forevermine," wrote Brittany.
The Good Times actress brought her daughter Brittany to this world with her fourth husband; Kevin Fontana, with whom she has been married for more than 30 years. The couple have also an older daughter called Dior Ravel.
Please fill in your e-mail so we can share with you our top stories!