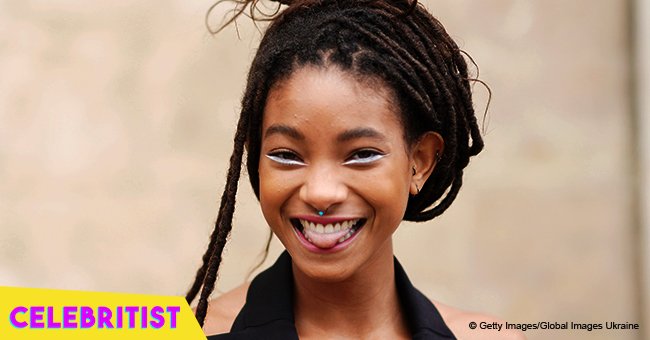 Willow Smith, 17, reveals a monogamous relationship 'would not work' for her
Willow Smith is not down for monogamous relationships. At their now weekly roundtable discussion, the teenager told her mom that she is not so keen on the 'you're my one and my only' thing. Stay tuned for Jada's response.
Willow Smith is opened up about how she views relationships in an eye-opening Red Table Talk discussion on Facebook Monday. The 17-year-old let her mother, Jada Pinkett, grandmother Adrienne Banfield-Jones, and best friend Telana Lynum know that he is not very keen on monogamous relationships.
Jada, 46, started by asking the teenagers how they feel about monogamy to which Willow responded;
"That feeling of 'you're my one and my only, there's no one else'… for me, that would not work."
After pondering a little and maybe letting that response sink in, Jada told them; "It's a tricky one, and I tell you I think about it a lot with married women who are in this sexual monotony of feeling this obligation of having to have sex because they're in a monogamous relationship."
Jada continued to say that women should not feel obligated to have sex with their men in an effort to keep them from straying. "Never feel obligated. It's because women fear losing their men if sex isn't good or you're not having enough sex."
In a previous episode when mom and daughter tackled sex, Willow admitted having walked in on her parents when she was much younger. Appearing to be shocked, her mother asked for more details to which she responded; "I was going downstairs to get some juice and I saw for a little moment and I ran away. I was like, 'Oh my God, this is so crazy. What did I just see?'"
As they went on with the discussion, Jada admitted to having been quite experimental in her youth. "I think by your age, I gave myself multiples first. Multiple orgasms. I was really into it at one point. Just because I was in an exploration state and I was abstaining from men."
They are one open family.
Please fill in your e-mail so we can share with you our top stories!