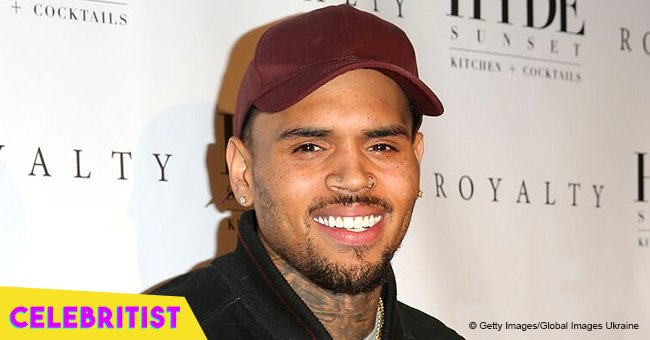 Chris Brown goes into full father mode playing with his little daughter in new video
Chris Brown and his daughter Royalty have one of the sweetest father-daughter relationships. The singer recorded and posted a video of the two of them playing during the rehearsal of an upcoming video and they are both too cute for words.
Chris Brown is no doubt a proud and dedicated father. He not only loves to lavish his 4-year-old daughter Royalty Brown with gifts but his time too. Since the little cutie was born, Brown took responsibility and turned a new leaf. He is always posting videos of the two of them having fun or milestones that she has hit.
In the video, Royalty is running all over what looks like a dance studio while her dad crawls and pretends to be hurt. He attempts 'in vain' to catch her but she speeds off, leaving a trail of infectious giggles. At some point, the R&B singer pretends to speak on his phone, saying; "Hello? She can't come to the phone right now." at the sound of that, the little girl runs over and tries to snatch the phone, but he dodges and says, "No, she can't. Nope, talk to you later, bye!"
Later, Chris picks Royalty up and they dance together. A few weeks ago, she turned 4 and the singer could not help but throw her a party for a princess. He asked fans on Instagram to wish her a happy birthday. "EVERYONE WISH MY BEAUTIFUL BABY GIRL A HAPPY BIRTHDAY! 4 years old. WOW."
The party's menu consisted of crab cakes, California rolls, shrimp tempura, peanut butter and jelly sandwiches, mac and cheese, and burgers. For entertainment, there were KIDZ BOP performances as well as a performance from singer Tone Stith.
Nia Guzman, Brown's baby mama has been co-parenting with him and though they are no longer together, they get along fine for the sake of their daughter.
Please fill in your e-mail so we can share with you our top stories!