Zoe Saldana and husband carry 3-year-old twins on their shoulders in recent picture
The talented actress shares a beautiful photo revealing the one thing she prides most.
Zoe Saldana's greatest pride is her family and she'd often share slices of her life as a wife and mother on her Instagram.  Just recently, the 39-year-old actress captured a beautiful moment where she and her husband, Italian artist Marco Peregro are walking in the sunset with their children.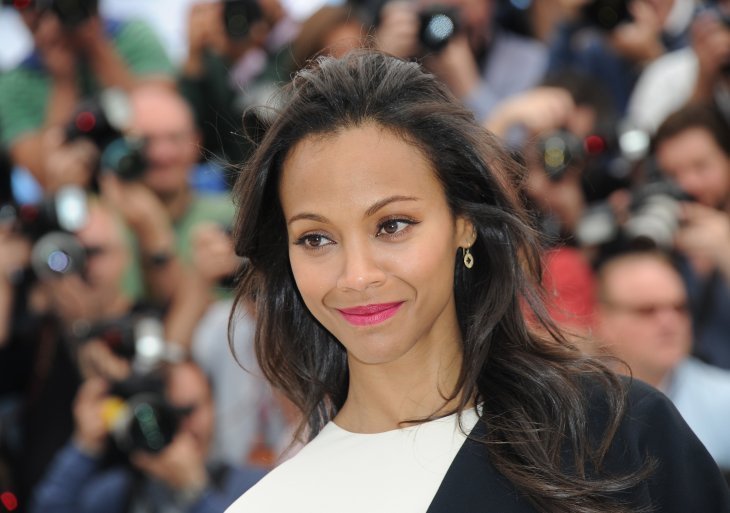 Zoe and her husband had their backs turned to the camera and appeared to be sharing a happy conversation while they each carried their sons on their shoulders.  The two boys, twins Cy and Bowie also seemed to be engaged in small talk while they held on to their parents' heads and enjoyed their view from above. Heavy greens surrounded the family making for a lovely snap of tranquility. The 'Avengers: Infinity Wars' star marked the moment with the caption, 
"Walks at sunset with my [heart emoji]'s"
It's no secret Zoe holds her family dear, even director James Cameron said this of her when he toasted a tribute for his 'Avatar' star during her induction to the Hollywood Walk of Fame in May. He revealed, 
"For Zoë, the role that she cares about the most is mother. Somehow she does all these amazing things while being a mom to three young boys. And like I said, she's a force of nature. Fortunately, she has a great supportive partner in life, her husband Marco." 
In her acceptance speech, Zoe thanked her husband for their three children. In addition to their 3-year-old twins, they also have a 16-month old son named Zen. 
"You are my everything. Every day you remind me to appreciate life's journey. You keep me grounded. And you help me slow down when I need to take in a moment. You keep yearning to continue making art. You're that voice in my heart that keeps telling me mend your life, love what you do and do what you love. So thank you, I'm taking this moment in.
"But you know what makes me most excited when I wake up? The three masterpieces that we have created: Zen, Cy and Bowie. Mama te quiere, I love you." 
Zoe and Marco secretly married in June 2013 in London. A month later, the actress revealed she and Marco were reversing tradition.  As she adopted Marco's last name, he would also adopt hers. Thus, Zoe goes by the name Zoe Saldana-Peregro and her husband carries Marco Peregro-Saldana. Their children are raised as Peregro-Saldana.